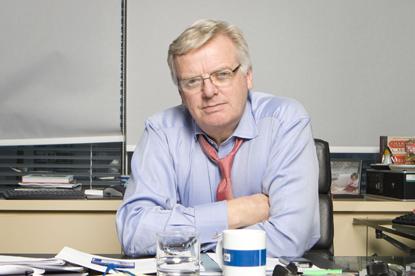 The Commission has ruled that Contract Rights Renewal should definitely remain in place in some shape or form but has delayed a final decision on modifications to the remedy until the end of the year.
Bob Wootton, the director of media and advertising at ISBA, said: We recognise the continuing importance of a strong ITV as the most significant way advertisers can address consumers - however, in a changing media world and as digital roll-out progresses this will no doubt change."
"Within this new landscape ITV's economic power to dictate terms and prices will also change, allowing CRR to be modified and then, at some point, ended - ITV should take comfort from this decision which reinforces the key position of the broadcaster's offering to Britain's advertisers.
Many in the trading world had hoped that the Commission would make a final, binding decision this week but it has decided instead to consult on making changes to the remedy, which was introduced when Carlton and Granada merged to create a single ITV entity in early 2004.

It has invited responses to its findings by 6 October and said that a final decision on the future shape of CRR will be made by the end of the year.

Michael Grade, the executive chairman of ITV, said: "We look forward to engaging with the Competition Commission over the next three weeks to identify which post-CRR option best serves the interests of ITV plc, its viewers and advertisers."

The Commission ruled that CRR should remain in place because of ITV1's continuing ability to reach large numbers of viewers, and the strong bargaining position it has with media buyers.

However, it said that it would consider some variations to CRR, which may include allowing ITV to include an ITV1+1 or HD channel in the definition of ITV1.

This would boost ITV1 audiences and help ITV to meet its contractual obligations to advertisers.

Though ITV had been pushing for a total abolition of CRR, it welcomed the announcement from the Commission.

The decision on CRR was handed to the Commission in May when the Office of Fair Trading asked the Commission to review the situation and to decide whether the TV market had changed significantly since the ITV merger was first announced.