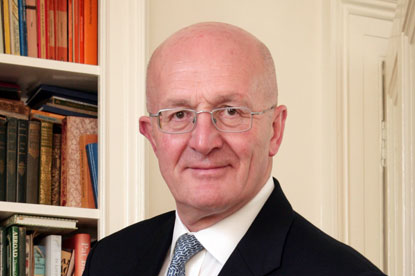 The foundation has been given the working title 'Front Foot' and has been set up to prevent further legislation, such as the ban on tobacco advertising and the proposed ban on alcohol ads, being imposed.
The announcement comes after research found that only 15 per cent of adults trust the advertising medium.
Speaking today at the Media Guardian Changing Advertising Summit, the association's chief executive, Tim Lefroy, said: "If current trends continue, for the first time ever, people who are 'against' advertising – who want it more controlled and regulated will, in a few years, outnumber those who are for it – who feel that our freedoms are well placed.
"And the loss of public trust opens the door for politicians – with the sometimes arrogant, view that consumers lack any judgement at all and must be protected legally by them from the harm that we do," he added.
Lefroy has invited agencies, advertisers and digital and media companies to help fund the foundation, which will launch next year to "get behind rebuilding the reputation and belief in what we do".
He has already sounded out and won the support of trade bodies such as the Institute of Practitioners in Advertising, ISBA, the IAB as well as advertisers such as Barclays, Unilever and Diageo.
"It will be a source of authority from which we can start to deal with the morass of ill-informed prejudice into which we are in danger of sinking," he said.

In his first speech since taking over as chief executive of the AA earlier this year, Lefroy outlined the industry's benefits, including global expenditure of £186 billion, its funding of 78 per cent of commercial television and that at 1.5 per cent of GDP.

He said; "It funds jobs, fuels the economy and is a cornerstone of our freedom of choice and to be informed".
However, he said that many people outside of the industry either don't know or believe in its advantages.
"They are losing confidence in us just as much as our confidence is being shaken by recession and fragmentation", Lefroy said.
He said that pressure groups, sometimes funded by taxpayer money, "demonise" what advertising does and, given that in the last five years, 125 new pieces of legislation controlling advertising and marketing freedoms had been imposed, the advertising needed to fight back.
"The top six lobby gropus attacking our industries share budgets of over 50 million.
"Your industry association - supported by 27 of your trade bodies has less than £2 million - and that from an industry valued at £18.6 billion," he said.