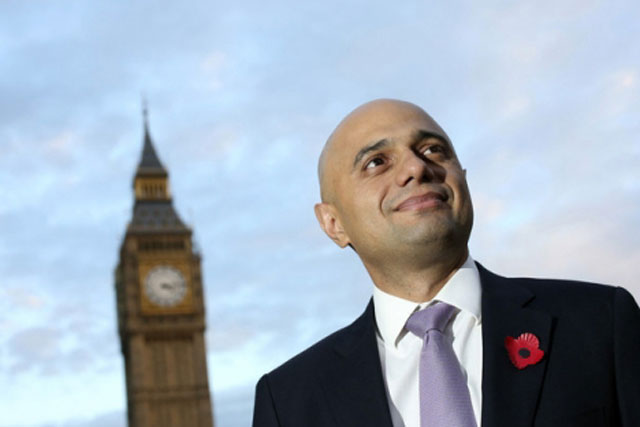 Ian Twinn, director of public affairs at ISBA, said: "Sajid Javid has a strong business background, making him a good choice for Culture Secretary, particularly given the considerable contribution made to the UK economy by the creative industries.
"I am confident that Sajid will understand the concerns of responsible advertisers and appreciate the role they play in the national interest.

"His promotion shows how highly he is regarded and we look forward to working with him and continuing the good relationship we have with this department."

Javid's appointment follows today's forced exit of Maria Miller, who lost the support of her party, the public and the media after allegations she had had falsely claimed in excess of £45,000 on expenses between 2005 and 2009, for a house in South West London that she shared with her husband, children and parents.
It also emerged that Miller had been slow to provide information to the investigation and had taken an aggressive approach to being questioned on her expense claims.
Miller, a former executive at ad agency Grey and PR group The Rowland Company, was praised for bringing "clear understanding of the creative industries and especially of advertising" to the role.
Despite Miller being the driving force behind the Royal Charter for press standards, which has yet to be supported by the industry, ISBA's Quinn insisted she has left "a good legacy".