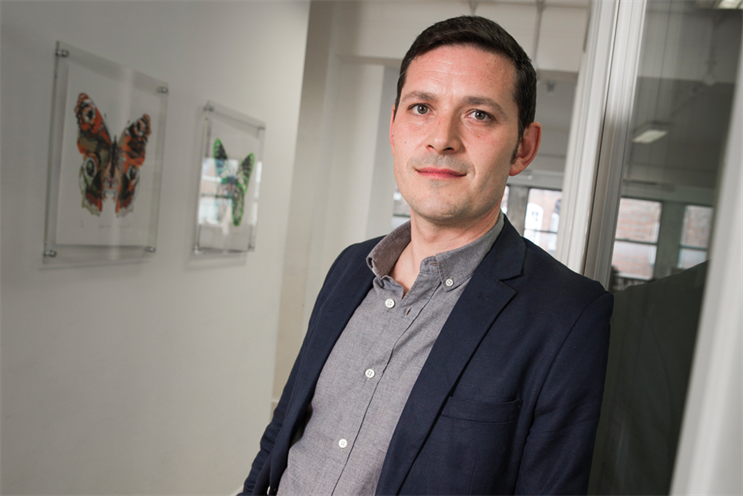 It's a troubling time for the digital media business. And we need to pay attention.
We are seeing a rapid, unprecedented consumer rejection of digital advertising, manifested through the rise of ad-blockers. In December last year, Teads ran a survey to find out why people block ads in a bid to truly understand the drivers behind this issue.
The results weren't rocket science: people do not like intrusive advertising. And why would they? As an industry, we could be blamed for being somewhat complacent and self-centred in the way we trade media.
Advertisers want the exposure and brand trust, and publishers need the revenue to create premium content. But who is thinking about the consumer?
The simple fact is that media consumption is dramatically changing: we own multiple devices and, armed with those multiple screens, we have different expectations of the media we are exposed to. Naturally, we're demanding that brands come on the journey with us.
A cross-screen strategy
On average, each consumer owns up to four devices, with households averaging about nine. This is a mammoth tech-based environment in comparison with the mere two screens we held a decade ago. Since the turn of the century, our digital screens have moved from being passive screens at arm's length to personal devices attached to us 24/7.
The average millennial consumes 130-plus pages of web content, two hours of video and one hour of audio, accesses social media 100-plus times, shares 20-plus pieces of content and is exposed to 1,500 commercial messages across three screens – every day. When you look at this through the Generation Z lens, it gets even more complex.
Today's marketers and creative media planners have the toughest jobs in the digital ecosystem. Consumers are more connected yet more fragmented than ever.
There are many more touchpoints and circumstances to plan for and these are not the scenarios we planned 50, 20 or even two years ago. New non-linear opportunities are seemingly unconnected yet, when planned correctly, become interwoven into the fabric of our new daily routines.
Here at Teads, we call it the series of "native moments" – at work, on the go and in the home. From our work laptops, where content is factual, informative and quick, to our mobiles during the commute home, where engagement becomes more personal and relevant – media consumption is now a true cross-screen journey.
To build an effective strategy to optimise these moments, we need to make use of the plethora of data available. Unlocking this data can help us predictively plan for the most relevant creative message through the best format – and, more importantly, deliver a respectful experience to the viewer.
A successful cross-screen strategy must blend a myriad of awareness, engagement and action techniques into a unique story arc that fits within our everyday life.
One thing that hasn't changed is that the moving image is one of the most powerful message-delivery mechanisms ever. Its ability to emotionally connect is staggering. As our habits change, the traditional and linear environments of video are diminishing rapidly. Non-linear, native moments and environments are the new economy.
This new economy demands that video is unleashed to its maximum potential yet kept within a very strict set of guidelines. No longer can we force advertising on the consumer.
We have to strive to give the user control from the beginning, providing relevant and premium content adapted to every screen. The glue that holds all this together is technology. Programmatic management tools and buying pull the brand, agency, publisher and consumer closer together than ever.
The real digital journey has just begun. And the next evolution of media is happening – now.
Advertising has changed forever. So deal with it.
Q&A
Best podcast of the year? No Such Thing As A Fish – a weekly dose of amusement.
Where do you come up with your best ideas? On the go or in eclectic discussions.
Your hope for this time next year? Native video overtakes pre-roll as the number one video format of choice for clients.
Why do you do what you do? We are in the most pivotal evolution of media creativity.
A skill you want to acquire this year? Kitesurfing – tried many times, gave up… I want to nail it this year!
Justin Taylor is the UK managing director at Teads