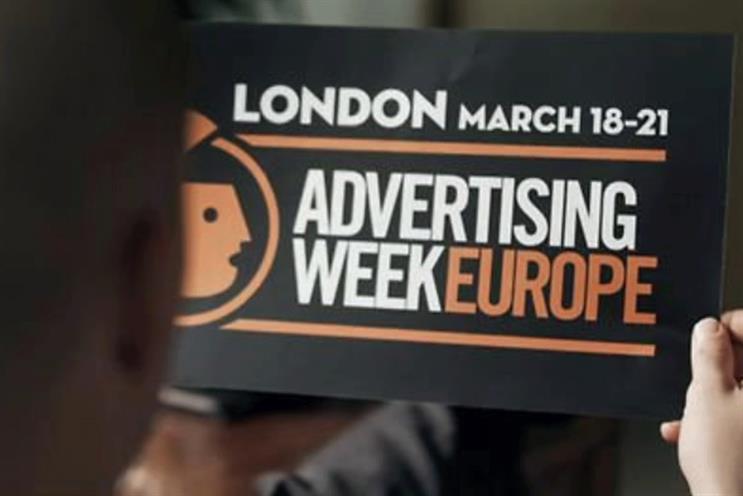 On Monday 23 March, the Advertising Association found itself deep in the heart of Piccadilly, nestled somewhere between scenic St James's Church and the spiritual home of London's thespians, Bafta.
It was here that adland served up its own hybrid version of the pulpit and the stage to host the industry's now famous evening of self-reflective debate – Last One Standing.
The subject matter chosen for Ad Week and hosted by News UK in their Newsroom event space was not one for the faint-hearted. And it was refreshing, in a General Election year, to hear an intelligent debate on diversity without politicians mumbling about "hard-working families".
One sensed that tonight, no one was just going to agree with Nick.
Specifically, our four young competitors were asked to present for ten minutes each to the following statement – "UK advertising will never truly be diverse until we …"
So it was fitting that during the intro by Dominic Carter, the commercial director at News UK, we were given the sobering reminder that only 25 years ago an editor had refused to hire someone because of the colour of their skin.
It was then on to our host for the evening, Eleanor Mills, the editorial director at The Sunday Times, to explain the elimination format, (in which we would whittle our initial four speakers down to two, before crowning a winner after an audience Q&A) and introduce our would-be demagogues.
First we had Owen Black, a senior account manager at Leo Burnett, who brought an easy-going narrative style to the stage, as well as a welcome American accent.
Advertising needs to think outside of itself he argued, drawing parallels with the US's National Basketball Association.
While amusing to imagine the similarities between Michael Jordan and Sir Martin Sorrell, one felt Owen's argument didn't quite capture the hearts and minds in the room, though his call for the industry to recruit beyond just university graduates certainly sounded sensible.
Nicola Emmett, the consumer marketing communications manager at Microsoft, spoke next. One sensed a creak of anticipation from the audience, as a hundred backs sat upright to hear a client's point of view.
Bolder clients and breaking down barriers were Nicola's battle cries. Diversity brownie points were awarded to Tiffany for showing a same-sex couple but Paddy Power was relegated to the lower diversity leagues for their recent Chelsea fan stunt.
Admitting that her own father had wanted her to be a lawyer, Nicola wanted more done to help those from ethnic backgrounds to get into the industry at entry level.
Our third contestant, Trevor Carroll, the agency lead at News UK, made an impassioned speech for better representation of disabled people.
Using Pixar's Finding Nemo as his inspiration, Trevor argued that the film had achieved something that the industry had yet to – representing disabled characters as "normal", without patronising or super-humanising them.
Brands have a social responsibility to do this, said Trevor. One wondered whether this was the sort of boldness from clients that Nicola had meant earlier?
Finally it was left to Alison Tsang, the head of insight at Manning Gottlieb OMD, to promote the case for the ethnic youth from within Gen Y.
Presenting her recently finished research piece on this demographic, Alison showed how the untapped ethnic youth are actually dormant super consumers for advertisers.
It not only makes social sense to include them more, it should swell the coffers too. A relief perhaps to those bold clients after all?
Eleanor returned to the stage to oversee the first cull of the contestants. We punched the numbers into our personal voting devices before some technical wizardry revealed that Trevor and Alison were to battle it out to the end.
Both took to the stage to face their interrogators. Adeptly answering, or side-stepping, questions that ranged from how to represent immigrants not born in the UK, to what their diversity-embracing John Lewis Christmas ad 2015 would look like, both battled to the finish line with aplomb.
But sadly there could only be one winner and, after another 30 seconds of furious button pushing from the audience, Eleanor adopted her best Dermot O'Leary expression and announced Trevor as the worthy winner.
But the Advertising Association can also pat itself on the back. The thoughtful arguments presented to a capacity Ad Week crowd might show that there is still a way to go before advertising truly reflects the society it speaks to, but having a responsible and open forum to discuss this is a very good thing.
Well done advertising, now please do try and play nice before 7 May.
Hugo Bennett worked in the ad industry for nearly six years at agencies. He is now a freeelance writer.