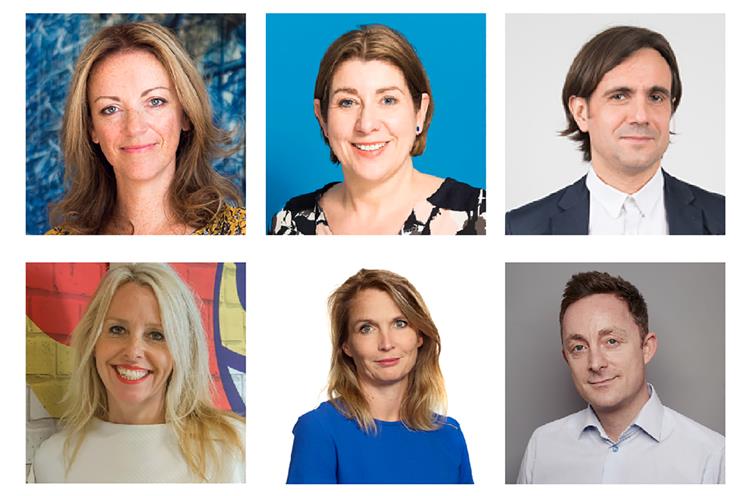 In an era where everyone is encouraged to 'bring their whole selves to work', the need to prioritise and recognise employees' mental health has a new urgency. Yet in recent months, while the rhetoric and thought-leadership pieces on the importance of mental health have gone into overdrive, when it comes down to the nitty gritty and the hard graft required to protect and promote mental wellbeing for every single member of staff, is the industry doing enough?
There are reasons to be bullish; top of the list is the massive role the creative industries have played in changing the narrative and challenging the stigma and silence that still surrounds mental health.
Yet it is clear this work is only just beginning. The Association of Child Psychotherapists (ACP) warned that mental health is a "silent catastrophe" in June this year. Its wide-ranging survey of those working in child and adolescent mental health services exposed a "serious and worsening crisis" as trusts are hollowed out and specialist services are disappearing.
The effects of this "silent catastrophe" are evident in adland too. NABS that reports calls to its advice line are up 26% year on year, with emotional support remaining the highest reason for contact, making up one third of calls.
With that in mind we asked industry leaders if adland is doing enough to protect and promote the mental wellbeing of staff.
Michelle Morgan
Co-founder, Livity, founder, Pjoys, and Mental Health First Aid England instructor and champion
No. Our industry is built on stress, pitches, deadlines, booze to celebrate or commiserate and often still archaic ways of working. It's full of talented folk who know what it's like to find themselves at the crossroads where brilliance meets madness. Sometimes this is the critical moment of cracking the idea, sometimes the point of cracking up. There's a fine line between the two; it's real life.
The cost to business of absenteeism due to mental health illness is £35bn; the cost of presenteeism is estimated to be higher.
I take inspiration from the key message MHFA England promotes when teaching Mental Health First Aid; there is always hope. It's good to see agencies like VCCP, MediaCom and Analog Folk committing to truly understanding the issues by listening to and working with their people on solutions. I'm hopeful that as an industry we can lead the way in making mental health an everyday conversation.
Diana Tickell
Chief executive, NABS
It's really encouraging that more people than ever before are talking about mental wellbeing and are being proactive about getting support. HR and senior managers are now referring their colleagues directly to NABS for cognitive behavioural therapy (CBT) sessions – part of the reason why we have seen a 50 per cent rise in referrals year on year.
We have also recently developed a new Neuro Wellbeing for Leadership masterclass, in response to a desire from many across the industry to create a work environment that promotes wellbeing. Many agencies and media owners are taking positive steps. Mediacom's Mental Health Allies and Bauer Media's Where's Your Head At? are two really impressive initiatives.
However, there's still a way to go and NABS' recent research with Mind revealed 46% wouldn't feel comfortable talking to their line manager if work was having a negative impact on their mental health. It is up to all of us to ensure we keep talking to one another and seek support when we need it.

Xavier Rees
CEO, Havas London
We need to ask ourselves two questions.
Are we supporting our own people who have mental health issues? Agencies are getting better at this – but there's still so much stigma around mental illness, a woeful lack of understanding about what it is, and a lack of proper support for those who need it most.
Are we creating environments that promote mental wellbeing? Agencies are a long way off here. Better at yoga and mindfulness than changing working practices that threaten people's mental health.
At Havas, we've put more practical support in place than most to promote an open conversation about mental health. Yet we still aren't close to getting it perfect. I know that. But we're trying hard.
It's great that as an industry we're creating advertising about mental health and that we've moved on enough to talk about it publicly. Tackling it within an agency is much harder.
Pip Hulbert
CEO, Wunderman UK
Forbes' Global Talent Trends 2018 found "that one in two employees want a greater focus on well-being at their company. This includes an emphasis on physical and psychological wellness." I am sceptical of workplaces that simply offer yoga classes as their entire wellbeing programme.
Wellness has to be holistic and embedded in culture, built from a balance of top-down and bottom up approaches. From knowing the signs of anxiety and depression in order to support mental wellbeing, to ensuring colleagues have the time, support and tools for health management, workplaces need to create an environment that helps staff take control of their wellbeing-related goals.
Wunderman offers a programme that addresses these aspects of wellbeing. We have even built our own wellness studio as a physical reminder to employees of our commitment to their wellbeing. We offer nutrition workshops, reflexology, 1:1 resilience sessions and agency-wide training with mental health charity MIND. This is the base-line of what companies - particularly agencies - must offer, and it's going to become more crucial as we support the work lives of our talented people.
Abby Carvosso
Group managing director, Bauer Advertising
The good news is many media and advertising companies now have mental wellbeing on their agenda, but there needs to be action and not just talk. One in six people have mental health issues in the workplace but it's surrounded by stigma. We want this to stop.
By training some of their people to be mental health first aiders, businesses can improve the health and wellness of their people and further develop their workspaces as safe, positive and supportive. Working with campaigner Natasha Devon and Mental Health First Aid England, Bauer Media is driving the Where's Your Head At? campaign, to change the law to require business to train some of their staff as mental health first aiders. All of us can sign the petition here. The campaign is writing to the Prime Minister calling on government to support the law change. Business leaders can sign this letter by emailing wheresyourheadat@bauermedia.co.uk.
Business can act on mental health and train members of their teams to support colleagues and spot those who might be struggling with their mental health. Mental Health First Aid England can help with this here. Why wait?

Stephan Bardega
CEO, iProspect UK & Ireland
Our industry, like many others, is going through rapid structural and technological change. This change creates enormous opportunity for talent but can also create pressure, both professional and personal. Protecting and promoting mental wellbeing in this environment must be a universal imperative. I think we have made a lot of progress over the past five years, both as individual organisations and collectively through industry initiatives. That said, I think there is an incredible amount of work still to do. As an industry, we need to move from a campaign mindset, where we have short bursts of high profile initiatives (often one week or one month), to one of systematic always-on programmes that support people 365 days a year, both at home and at work.
---
Whatever you're going through, NABS is here for you. And because it is a charity it won't cost you a thing. The employee support organisation for the advertising and media industry offers a range of services. These include a confidential Advice Line offering support on workplace or personal issues, including mental health, stress and wellbeing, and career coaching to help you thrive at work.
Please call the Advice Line on 0800 707 6607 or visit www.nabs.org.uk to see how it can help you.
---