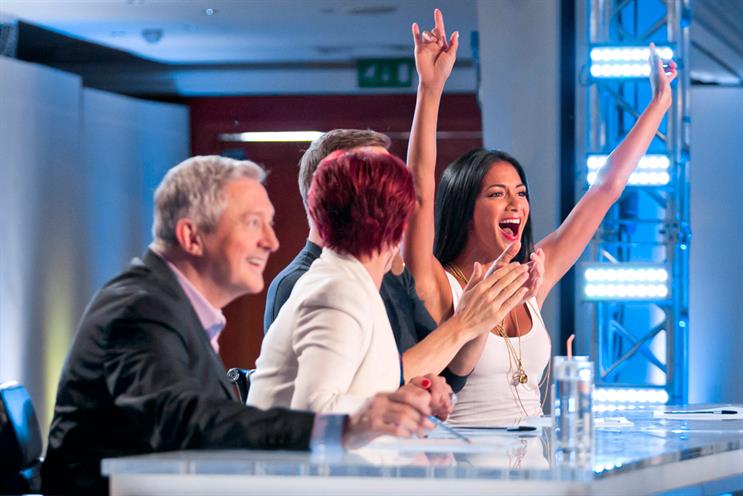 Media agencies are calling on TV stations to increase investment in programming after a surprise slump in commercial viewing, combined with high spending by brands, created a 20 per cent spike in TV advertising inflation.
Following years of declining budgets, brands are coming back to the advertising market. But they return with commercial viewing having fallen by as much as 11 per cent for some audiences, driving up inflation to levels unseen for many years.
According to the Manning Gottlieb OMD investment account director, Siobhan Moloney, inflation hit 19 per cent for ABC1 adult audiences in April compared with last year. There was a similar increase in the 16-34 age group.
"The surge in revenue after Christmas was higher than anticipated," she says. "The drop-off in impacts took us all by surprise."
Some believe the BBC has "front-loaded" its schedule, launching stronger programmes earlier ahead of the World Cup. Moloney points to a resurgent BBC surprising the market by showing series three of The Voice in January (rather than its usual March slot), as well as success with Sherlock, Sport Relief and The Musketeers. The latter was scheduled against ITV's flagship drama Mr Selfridge, which saw ratings fall as a result. She cites a "lack of investment" by commercial stations: "Viewers are tiring of old and tried formats, year after year, of the same shows."
One media buyer echoes the call for greater investment, labelling the fall in viewing "worrying", but points out inflation could counteract the danger of a deflationary spiral of weaker ad revenues leading to lower programme investment.
ITV saw its share price fall 6 per cent after its May results presentation, when it announced that family viewing "had been lower than expected". A spokeswoman says ITV invests about £1 billion
a year in programming and has broadcast 98 per cent of commercial shows, attracting more than five million viewers so far this year.
"We are looking forward to a strong schedule for the rest of the year, including a raft of new dramas such as Grant-chester and The Great Fire, the return of The X Factor with Simon Cowell and Cheryl Cole and, of course, the 2014 Fifa World Cup," she adds.
Channel 5's commercial director of sales, Nick Bampton, argues that TV is actually 14 per cent cheaper than it was ten years ago. "You can pick any six months and find points in time when TV has seen inflation. The general trend of TV has been substantially cheaper than in the past," he says, highlighting a general surge in TV viewing in recent years.
The recession has forced many people to stay in more often instead of going out. Therefore, the fall in viewing may actually be indicative of an improved employment outlook. Bampton, meanwhile, suggests the decline should be viewed against the snowy weather in the same period of 2013. He adds that Channel 5 has had a good year and expects deflation in the double digits in the second half of 2014.
Overall, TV is still good value, according to the Group M UK chief executive, Nick Theakstone: "TV is fantastic value and it works. There has been a short-term trend of inflation against the long-term trend of deflation. We do, however, need to keep an eye on audiences as we wouldn't want them to be the driver of inflation across the coming months."