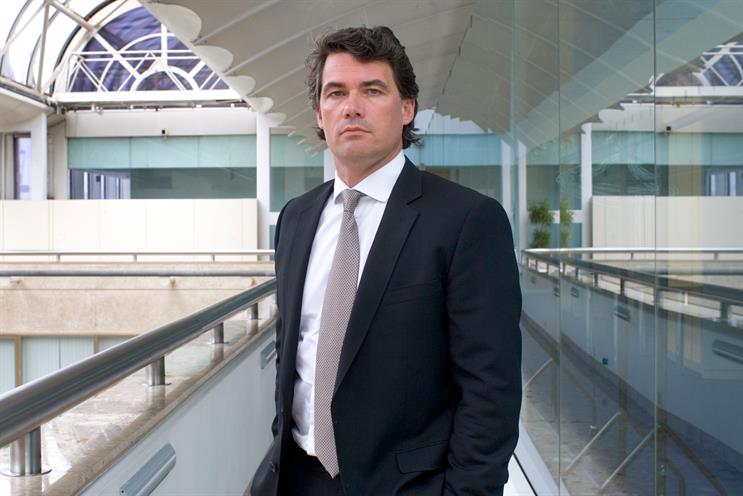 It's hard to recall a summer more exciting than 2012, but the year closed with the Olympic halo fading fast. George Osborne's autumn statement was a lump of coal in our collective stocking and even Tarzan, sent forth to hunt for growth, had a tough time finding good news to return home with.
Michael Heseltine's report could not have been clearer. Every Cabinet Minister must make growth ?the priority. This is a job not just for the Department for Business, Innovation & Skills and it's not just for the Treasury. Growth is everybody's business.
And as the president of the Advertising Association, that's where things in 2013 start to get interesting because, in the spider's web of industries that the AA unites, there is huge potential for growth. Yet in conversations with government, I believe we have been selling ourselves short.
Maybe that's why the economic narrative, to date at least, has been ruled by talk of railways, hard hats, diggers and tractors. Perhaps it explains not only the axe falling on COI, but the language of "waste" that accompanied it. It seems to me that if you create or make in the UK, your economic contribution is understood. But what of those who bring products to market?
"Advertising, which may or may not be an industry, may or may not be part of a (creative) industry that may or may not exist. If it is and does, nobody knows whether or not it contributes; and if so, by how much, if at all."
So said Jeremy Bullmore, writing in Campaign some weeks ago. His observation explains why changing minds in Whitehall – showing that media, brands and advertising are part of the growth agenda – won't be easy. It is hard to chastise government for not recognising the value of our activities when we're not even certain ourselves.
That, however, is about to change. Advertising's think tank, Credos, with the support of the AA's Front Foot group, is about to put serious clout behind the macroeconomic case for advertising. Commissioned by Credos, Deloitte has undertaken a fresh analysis, measuring not just the size of the industry but, more importantly, its effect across the economy. The final report lands on 31 January and, having seen an advance copy, I can confirm that its findings are startling.
The full story will be uncovered at LEAD 2013, the AA summit, but the headline is that the impact of media, brands and advertising on UK GDP has been greatly underestimated. Our activities not only grow brands and fund media, they have a catalytic effect right across the economy – making markets more efficient, matching buyers with sellers, realising competition and forcing innovation and improvement.
Those effects are particularly potent in our creative industries – one of the great growth hopes – where £17 billion of adspend flows into creative and cultural content.
Perhaps most significant, in the most advanced and active digital economy in the world, the report makes the case that the internet (and, therefore, all the commerce that surrounds it) relies significantly on the advertising business model.
Our activities grow brands and fund media, but also have a catalytic effect right across the economy
All of which prompts a question: so what? If we are able to show, through a robust, credible model, that our activities are oxygen in the economy, what should any of us – brands, media, agencies, government – do differently? If the UK's heritage as an innovator in advertising, media and branding can be shown to have delivered real economic advantage, how can it be sustained?
I have been driving the AA hard to identify the right agenda to unlock our industry's potential – a set of principles that we can take to government and ask it to support. Across regulation, investment, the business environment and skills, the AA and its members are forming that story and will be telling it to ministers in 2013.
Growth is everybody's business but, this year, we will show that advertising can really make UK plc tick. The conversation – which has already begun – goes public at LEAD on 31 January. The Culture Secretary, Maria Miller, will be there to listen and, I hope, offer her support. I will open the day and would urge every senior marketer to join me.
Gavin Patterson is the president of the Advertising Association