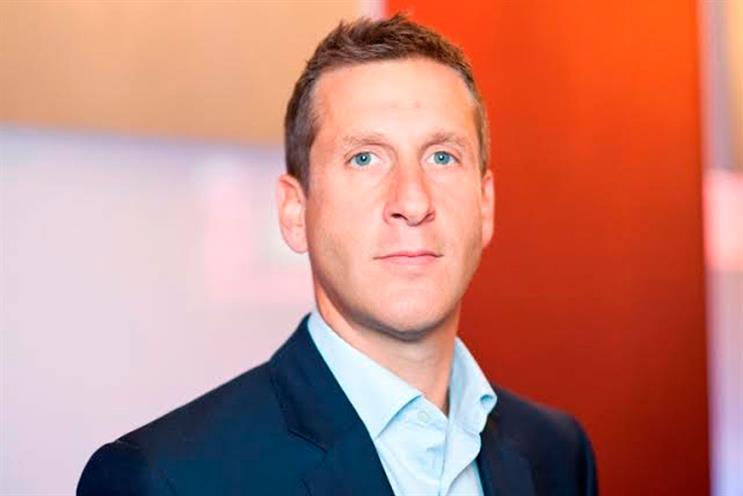 Apprenticeship schemes are a brilliant way of widening the talent pool by offering people who might have otherwise found it difficult to get a foot in door the opportunity to shine, regardless of their ethnicity, wealth or education.
Not only that, they also make good business sense.

At MediaCom, we've been running an apprenticeship scheme for three years now and have found it's a brilliant way of introducing a strong mix of staff from all backgrounds. This in turn means we can effectively represent the UK's population in the work we do for our clients.

George Osborne's apprenticeship announcement during this week's Budget shows that the government has good intentions about increasing the number of apprenticeships in the UK.

However, introducing a levy raises a couple of red flags.

My main concern is that the government looks to just be playing a numbers game. There have been no indications that the quality of these apprenticeships and training will be audited.
The government needs to make sure it's introducing strong, worthy apprenticeships that will benefit both the employee and the business, not just lots of them.

The importance apprenticeships have within advertising and media is paramount. As an industry, we need to be able to reflect and represent the everyday lives of the incredibly diverse nation in which we, and our clients, live and work in.
We can't be innovative, pioneering, challenging and inspiring if our agency is made up of the same types, from the same places, with the same experiences.

Figures show how much work needs to be done to improve diversity in media and advertising. An industry survey found that non-white people working at any level in media agencies amounted to just 13 per cent in 2014.
And women, half of the population overall, make up only 26 per cent of executive positions, according to the latest IPA Agency Census.
At MediaCom, four of the seven most senior executives are women and 15.5 per cent of staff are non-white (as of April 2015), but we still have a way to go.
The problem with just offering work experience is that it tends to be for a short, fixed period, usually only a couple of weeks. Participants get to learn about the industry but they don't gain a qualification and, because it's a shorter tenure, they don't get under its skin. They also don't earn a wage.
Under an apprenticeship scheme, they earn a real wage, and learn and gain a relevant qualification that will stand them in good stead.
The benefits for the apprentice are clear but the employer also stands to gain plenty - loyalty, enthusiasm and, perhaps most importantly, the opportunity to fish from a far wider talent pool than the more conventional graduate-based version.

Although the government is saying that businesses will get more out of the levy, they haven't provided any details on the level of control businesses will have over the apprenticeship schemes that it will help to introduce.

Instead of imposing this levy on large businesses, the government should be incentivising and educating them, using examples of the real benefits that companies with successful apprenticeship schemes have seen.
Our apprenticeship scheme at MediaCom has enabled us to grow our own young talent to best fit the company's needs. As soon as they enter the building, these young, digital natives are a rich resource to learn from and they help us to avoid any gaps in our knowledge of the ever evolving sphere.
I personally find this particularly useful! This younger element of the company also acts as a ready-made focus group for youth brands, which helps us to make better connections for our clients. It has even positively influenced our new business pitches.

We generally find that the performance of our apprenticeships matches and sometimes exceeds that of our graduates.
They have the raw talent, coupled with a tangible sense of opportunity and it's an exciting and productive mix. In many instances our apprentices simply seem a bit hungrier than the average new starter and they rise to whatever challenges we set them; whether that's presenting to nearly 700 people, or running an agency-wide internal project.
Furthermore the scheme has instilled passion and pride in our existing staff and we have employees clamouring to get involved in the pastoral and professional development of our apprentices.

When the business has bought into the idea of apprenticeships, there's still work to be done in educating both the recruitment team in getting a range of candidates through the door, as well as the business leaders in making sure that anyone brought on-board is the right fit for the company.
It's not about forcing somebody on a chair but having a chair there for somebody to take it. The key to not only introducing more, but also improving the standard, of UK apprenticeships is in encouraging, rather than forcing, companies to introduce their own schemes that work in the best way for their business.

Josh Krichefski is chief operating officer of MediaCom