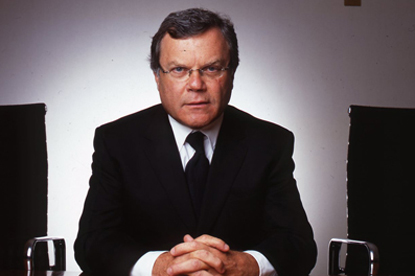 Sorrell, WPP's chief executive and advertising's wealthiest man according to the figures, has seen his personal fortune fall by £23 million, taking it to a total of £83 million.

The list, which is based on identifiable wealth such as land, property and other assets such as shares in publicly quoted companies, saw a number of other media moguls affected by the economic downturn.

Among these were the owners of the Telegraph Media Group, Sir David and Frederick Barclay whose wealth was slashed by £700 million – taking their fortune to £1 billion.

Meanwhile, Richard Desmond, the Northern & Shell owner, whose assets include Express newspapers and OK! magazine, has lost 50 per cent of his personal wealth since last year.

Both Felix Dennis, the owner of Dennis publishing, and Viscount Cowdray and the Pearson Family, who have a stake in the Financial Times' owner Pearson, now have an estimated wealth of around half-a-billion pounds, after their fortunes dwindled by £250 million and £220 million respectivley.

After losing £100 million from his fortune, Lord Heseltine, the owner of Campaign's publisher Haymarket, now has a personal wealth of £150 million.