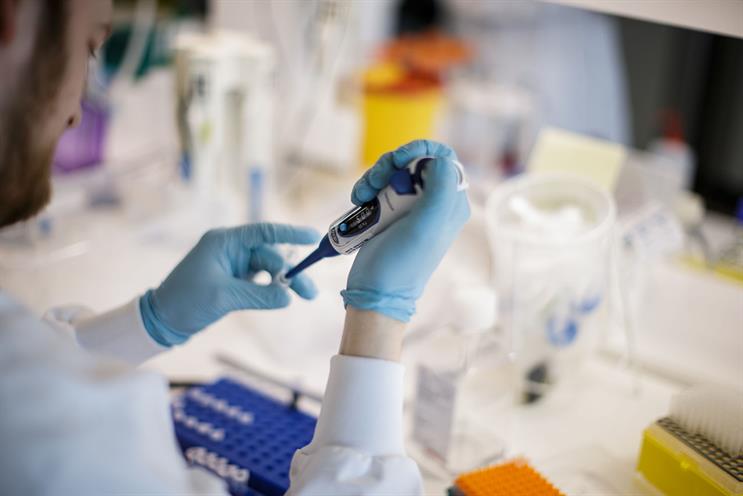 Advertising and media stocks surged on Monday after Pfizer and BioNTech said a trial of their coronavirus vaccine showed it was more than 90% effective.
Share prices for WPP, the world's biggest agency group, and ITV both rose about 10% after the news broke just before midday UK time.
The share price of Cineworld, Britain's biggest cinema chain, which has temporarily shut down its sites because of coronavirus restrictions, rocketed by nearly 40%.
Ascential, owner of Cannes Lions, climbed about 30% on hopes that live events might return in 2021.
In the hard-hit travel sector British Airways owner IAG's shares took off by about 25% and for EasyJet there was a 30% rise. 
Major stock markets, including the Dow Jones on Wall Street and the FTSE-100 in London, both rose sharply, too.
Some internet stocks that have prospered during the pandemic fell. Zoom's share price dropped about 10%.
Pfizer and BioNTech said that their vaccine has been tested on 43,500 people and no safety concerns have arisen. They plan to apply for emergency approval to use it by the end of November.
The positive news came less than a week after England began a second lockdown in what is traditionally the biggest quarter for adspend.
The Advertising Association/Warc Expenditure Report expects a 10% decline in Q4. Publicis Groupe has also warned globally that the quarter could "come below" Q3.
Last month Campaign reported that WPP's revenue slump in Q3 improved by almost half compared with the worst of the coronavirus lockdown in Q2.