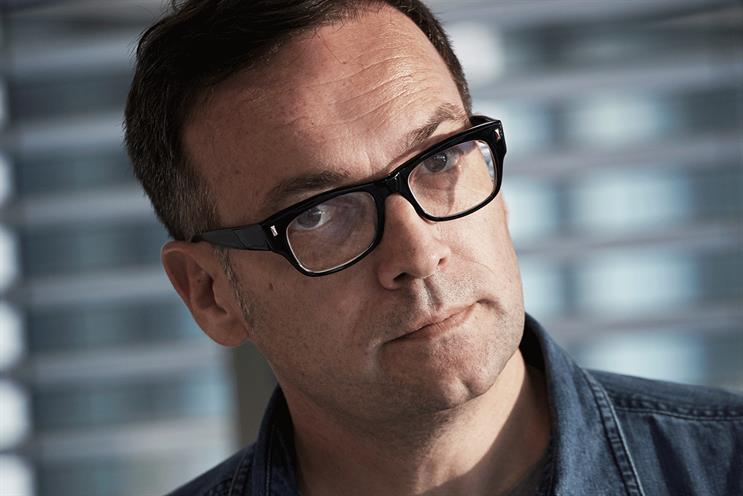 Do good. Make the world a better place. Make sure that wells are drilled in Africa, cyclists can ride safer at night, children don't get sunburnt, America buys fewer guns, women and girls develop more self-confidence, cardiac patients get help faster, hooligans behave, demonstrations been banned by dictators can still take place – as holograms.
If you look at the recent Cannes Gold and Grand Prix winners in all categories, one thing becomes clear: If you want to win big in Cannes, you must step up "for the higher purpose".
Matt Eastwood, the worldwide chief creative officer at J Walter Thompson, president of this year's Promo and Activation jury, even stated this very clearly.
In the Media category, eight out of ten gold winners were NGOs. And starting this year, there is even a special category, the Glass Lions, dedicated exclusively to works fighting for gender equality.
And who would object? Isn't it good and right to name the grievances of the world, to use the power of ideas and media in order to denounce them? To use the cleverness of modern technology for collecting donations, to speed up help, to protect animals and people?
Well, I certainly do not object to that. But I do object to the fact that we twist, forget and deny our actual purpose.
The creative industry was not invented to save the world. The creative industry is here to raise awareness for brands, to give them a unique attitude, to turn customers into fans and products into fetishes.
All these things have one higher purpose - increase sales. "We sell, or else", as David Ogilvy put it in his unparalleled candour.
That's what the success of companies is based on. Just like the success of strong economies. Economies that have grown strong enough to support others, as well.
For heaven's sake, there is nothing wrong with campaigns that sell products. But these campaigns are vanishing from view in Cannes.
Everyone who – like me – sat through all the award shows during this year's Cannes Festival knows what I am talking about. And everyone who – like me – had his clients with him, knows how awkward it is to explain this development to marketing professionals.
A look back - print was the first category that completely bowed out of reality and market demands. Ads for detergents, toothpaste, and dental floss became CGI execution battles that could not be deciphered by a housewife without a five-person cryptologists team from the CIA.
I once called these works "over-art-directed bullshit" in an international jury and earned nods and relieved laughter.
And now all the other categories wave goodbye to economical relevance as well, and follow the general world improvement paradigm of Cannes instead – Direct, Mobile, Cyber, and even – most unfortunately – Promo and Activation. In a category of that name, you surely would expect entries to sell.
But have a look at the gold winners. World improvement initiatives that made you link, like, share, and, maybe, donate. The only pièce de résistance, Creative Effectiveness. Here it is clear that the jury was not paying attention to views, earned media, and likes, but to sales. Bravo!
Don't get me wrong, amazing work from Germany, like 'Rechts Gegen Rechts' (extreme right-wing against extreme right-wing) and 'Berlin Wall of Sound' have rightfully won their awards in Cannes. Chapeau! And they also scooped their prizes at the ADC Germany.
The difference is that in Germany, there is no programme that defines world improvement as gold and grand prix criteria. The Hornbach 'Hammer' and Edeka 'Supergeil' (super cool) were works that competed for a grand prix last year.
And this year, Opel's 'Umparken im Kopf' (Re-parking in your mind), Hornbach's 'Gothic Girl' and Audi's 'Mechanics' movie were among the most-awarded works.
The world is in a sorry state, the future looks dark and gloomy, and the course of events is uncertain. Only one thing is absolutely safe to say today. If someone saves the world, it won't be an advertiser.
Stephan Vogel is the chief creative officer at Ogilvy & Mather Germany