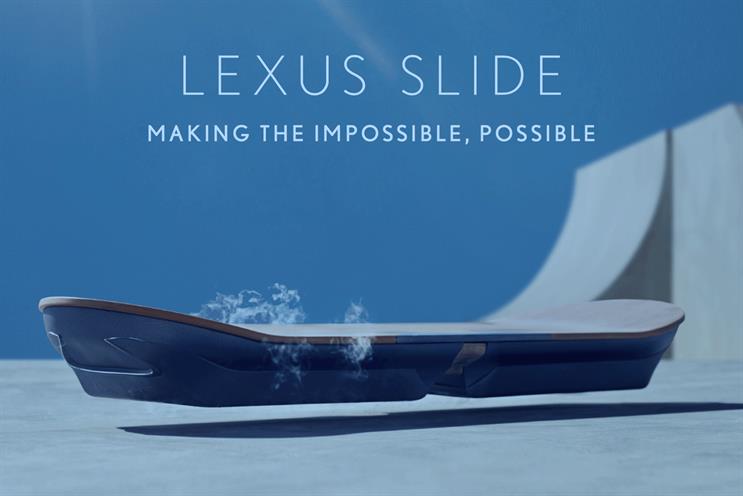 WINNER: Slide for Lexus by CHI&Partners
Slide was designed to be digitally contagious from the beginning and the teaser campaign was rolled out to build anticipation, leaving everyone asking – "can it be real?"
In under 24 hours, the campaign drove more than 100 million impressions, generated over 11 million views and #LexusHover was trending on Twitter and Facebook.
The activity included a two minute film on YouTube, showing viewers for the very first time that the Lexus Hoverboard is real and yes, someone can really ride it.
On launch day a long-form documentary was released as well as niche targeted follow-up pieces, telling the story of how the Hoverboard came to be made and the process it took to create it.