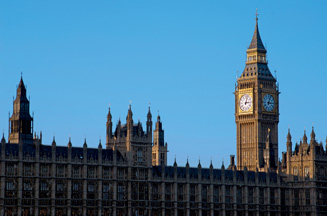 It was censured by the Health Select Committee, which is running an inquiry on alcohol misuse, including an investigation into its links to advertising. The ASA's new chief executive, Guy Parker, appeared in front of the committee on Thursday and was accused of 'complacency' by Labour MP Doug Naysmith, for failing to take alcohol misuse seriously. Parker then apologised for appearing that way.
Sandra Gidley, a Liberal Democrat MP, said the voluntary regulation system was 'lax'.
The ASA said: 'Guy Parker gave a clear and robust defence of self-regulation... He was not prepared to concede there was a problem with the system where one does not exist.'
The committee's concerns were voiced days after a report on green claims in advertising by Consumer Focus, an organisation representing consumers' interest, on which the ASA was consulted.
The report urged the ASA to adopt a stronger stance on environmental claims made in advertising and said 'the regulation of green claims does not carry the confidence of consumers'.
ASA
The ASA received 26,433 complaints last year, the most since its formation in 1962.
It ordered that 2475 ads should be either amended or withdrawn after investigating complaints against them.
Its income slipped by 2.3% from £8,036,000 in 2007 to £7,846,000 in 2008.
Source: ASA