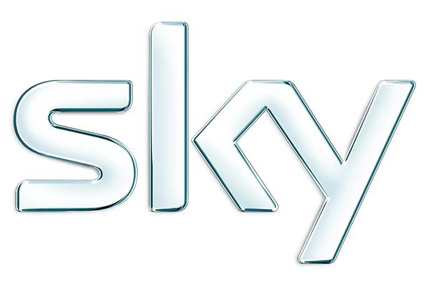 Ad revenue at Sky was £319m in the period, up 4% year on year, and said to be in line with the sector. Sky said it increased its estimated share of the advertising sector by around two percentage points, to 15.8%.
In the three months to 30 June, Sky's ad revenues were up 18% year on year, which Sky admitted was slightly behind the growth in the sector, which benefited from the Fifa World Cup being on terrestrial channels.
Sky said while it remained cautious on the outlook for advertising, its agreement with Viacom and acquisition of the Living TV Group positioned the company well.
In the 12 months to the end of June, adjusted revenue at BSkyB was £5,912m, up 11% year on year and adjusted operating profit was £855m, up 10% year on year.
The World Cup also helped attract more than 449,000 new subscribers to Sky's HD service in the quarter, which had been supported by an advertising campaign around the Fifa World Cup finals.
Jeremy Darroch, chief executive of BSkyB, said: "High definition goes from strength to strength, with more than twice as many customers as a year ago. At the same time, customers are choosing broader bundles of services. Overall, customers are taking 45% more additional subscription products than a year ago."
Sky also announced a commitment to original British comedy with four commissioned comedy programmes, including 'Stella' from 'Gavin and Stacey' writer Ruth Jones. The broadcaster has also signed an exclusive deal with US TV producer Home Box Office (HBO).
In the three months to 30 June Sky, added 429,000 net Sky+HD customers, 119,000 net broadband customers and 137,000 net telephony customers. One in five Sky customers now subscribes to the three services of TV, broadband and telephony, up 36% year on year.

Gross additions for the quarter were 348,000, down 2.2% when compared with the same period in 2009, and churn for the quarter was 10.5 %, up from 9.9 % in 2009.

Sky's broadband and telephony business moved into profitability for the first time, which the company said reflected a number of initiatives over the past 18 months, including an improved take-up of bundled products and a continued focus on cost efficiency.
Sky increased its full year dividend by 10% to 19.40 pence per share, which represents a doubling in dividend in five years.

Darroch said: "It has been a good year for Sky but we stay focused on the challenge ahead. The economic outlook remains uncertain and, against that backdrop, we'll pursue the consistent set of priorities that have served us well so far. Executing on these plans will build a larger, more profitable business for the long term."
Yesterday, Sky announced it would launch Europe's first 3D channel on 1 October with a mix of film, sport, including Premier League action, and arts programming.