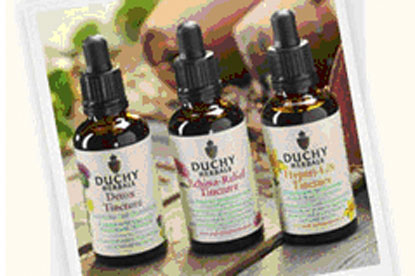 Text in the ad stated: "Our Echinacea, Hypericum and Detox Tinctures provide alternative and natural ways of treating common ailments such as colds, low moods and digestive discomfort."

A complainant challenged whether the claims of the effectiveness of the listed ingredients could be supported with actual evidence.

Duchy Originals said its Echina-Relief Tincture and Hypericum were registered herbal medicines, regulated by the Medicines and Healthcare products Regulatory Agency.

It added that the medicines were all approved as products used to relieve symptoms of common cold and influenza-type infections.

Furthermore, it said the Detox Tincture was positioned as a food supplement, acknowledging that it could not cure illnesses, only that it could help eliminate toxins and aid digestion.

The watchdog noted that the claim that Detox Tincture could "treat… digestive discomfort" implied that it possessed scientifically proven benefits. This claim was not substantiated.

The ASA further noted that Echina-Relief and Hyperi-Lift Tinctures were registered by the MHRA, but they also found that body copy must clearly state that the medicine is based upon a long-standing use as a traditional remedy.

The ad did not include the required statement and as it falsely suggested the products had scientifically proven benefits for treating colds and low moods, the ASA concluded the ad to be misleading.

The ad must not appear again in its current form.