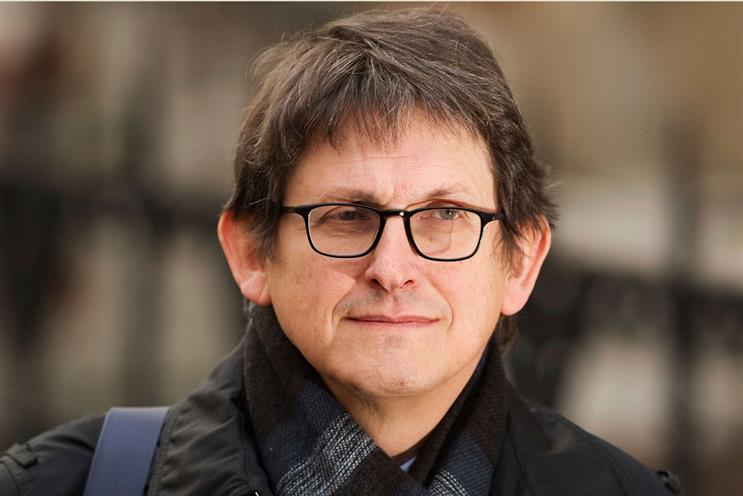 Monday
8am The Guardian Leadership Breakfast
Hear Alan Rusbridger, the editor-in-chief of The Guardian, explore the Edward Snowden revelations and the impact of the leaks on the ad industry and wider society.

12.30pm The Future of News and Advertising
Two Goliaths collide as WPP's chief executive, Sir Martin Sorrell, and News Corp's CEO, Robert Thomson, discuss the future of news and advertising.

4.15pm Campaign Creative Exchange
Campaign's editor-in-chief, Danny Rogers, interviews the executive creative directors Steve Aldridge (Engine), Jason Gaboriau (Crispin Porter & Bogusky Los Angeles), Elspeth Lynn (M&C Saatchi) and Caitlin Ryan (Karmarama) on creating big ideas that break through the clutter.
Tuesday
8am Channel 4 Leadership Breakfast
Three powerhouses of British broadcasting – Channel 4's CEO, David Abraham, the UKTV CEO, Darren Childs, and BT Vision's CEO, Marc Watson – give their media predictions for the next five years. Abraham talks about the challenges he faces of earning independent revenues while delivering on a public remit to support the UK creative sector.

12pm How Do You Spot a Great Idea?
Engine's CEO, Debbie Klein, finds out secrets to identifying a great idea from Stuart Murphy, BSkyB's director of entertainment channels. He's the man responsible for your Mad Men addiction – he launched Sky Atlantic and also runs Sky Arts and Sky Living. He commissioned An Idiot Abroad and brought The Newsroom, Boardwalk Empire and Game Of Thrones to the UK.

5.30pm Adopting the Missionary Position
Watch Karmarama's chief creative officer, Dave Buonaguidi, and the magician Paul Daniels examine passion, beliefs and integrity, and how they can be used to make the world a better place.
Wednesday
8am The Telegraph Leadership Breakfast
Meet the Telegraph's new editor-in-chief and chief content officer, Jason Seiken, who was recently appointed to help embed digital at the heart of the newspaper.


9.30am Spotify in Conversation with Idris Elba
Chris Maples, Spotify's vice-president, Europe, talks to Idris Elba (left), the star of Mandela: Long Walk To Freedom and The Wire, about his passion for music.

11.15am Reconstructing David
The former Havas CEO David Jones looks at his journey from the head of a global company to a start-up entrepreneur with Twitter UK's managing director, Bruce Daisley.

12pm The CEO Interview
Oystercatchers' founding partner, Suki Thompson, interviews Justin King, the outgoing CEO of Sainsbury's, and Martin Glenn, United Biscuits' CEO, about success and their leadership styles.
2.30pm A Conversation with Yannick Bolloré
Havas' global chairman and CEO, Yannick Bolloré (left), makes his first major public appearance since taking the helm.

2.45pm To Sell, Or Not To Sell
Charles Fallon, the senior partner at SI Partners, discusses the highs and lows of selling agencies with entrepreneurs who had first-hand experience. The participants comprise BLM's founder, Steve Booth; the MRM Meteorite chairman, Hugh Bishop; Holler's founder, James Kirkham; BMB's co-founder Andrew McGuinness; and the Karmarama group chairman, Charles Watson.

4pm Risk and Responsibility: 1966 and Today
In 1966, a Creative Circle presentation compared the risks of making distinctive advertising with those of being safe and invisible. Two titans at this event – Jeremy Bullmore, WPP's non-executive director and Campaign columnist, and David Bernstein, the History of Advertising Trust trustee – revive the debate.
Thursday
10.30am Creative Carousel
Thinkbox's CEO, Lindsey Clay, grills a star panel on the secret of creativity. The panellists are: the VCCP ECD, Darren Bailes; Karmarama's Buonaguidi; Bartle Bogle Hegarty's ECD, Nick Gill; the Grey London deputy ECD, Vicki Maguire; and Leo Burnett's ECD, Justin Tindall.

11.15am Inspired Conversations
The Rugby World Cup winner Will Greenwood shares the lessons he learned in his 15-year career.