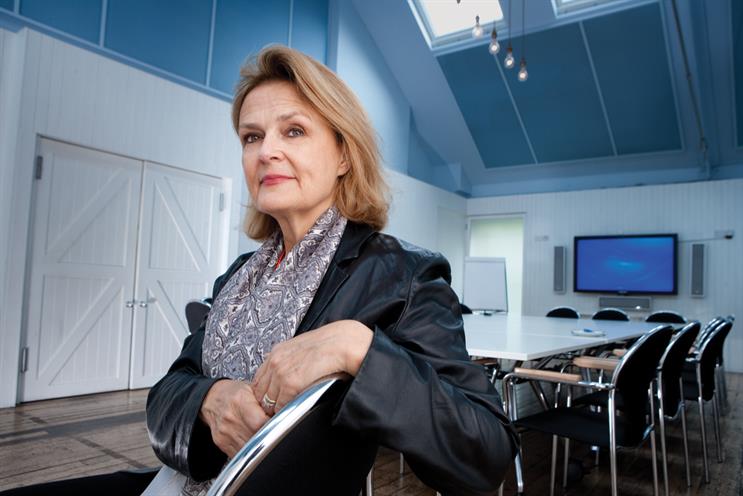 Reflecting on Advertising Week Europe and its 40 daily sessions on the future of advertising is no small task. Bigger and better than last year and with wide-reaching appeal to both old and new of the industry, the event has captured the attention of the capital. While wearing the badge of Europe, the event does still feel distinctly Anglo-Saxon.
In just one year since its European launch, much has changed in London's adland. There was less of a discrepancy between "our" event and its 11-year-old US cousin – where the agenda has always been progressive around new technology and disruption. A new generation of leaders have emerged and the event hosted more purposeful discussions.
The volume of meaningful Tweets these days illustrates how earned media has evolved and enticed more (though still not enough) of our industry's leaders to participate in the "companion" conversation.
I have witnessed a bigger appetite for change at brands. Another highlight has been the growing agenda of women in advertising led by many speakers, including Havas' Kate Robertson, who was honoured as an "icon" of the ad industry during AWE.
Matt Scheckner, the founder of the US Advertising Week, prides himself on AWE having no one theme. But, for me, some consistent threads emerged. All speakers and panellists called for more bravery. Stars beyond the industry, in the form of James Corden and Morgan Spurlock, reminded us that talent will play a bigger role in storytelling and that the script doesn't always have to involve the monster media houses.
There was consensus that being mobile first is right for platforms such as Facebook and Yahoo; but, at agencies, the focus should always be people first. I believe mobile is post-digital and demands a complete reboot of planning, creative and measurement skills. With at least 80 per cent of time spent in-app, the conversation is as much about owned media. But's it hard to argue with Weve when it says: "Creativity has yet to turn up to the mobile party."
Talent will play a bigger role in storytelling and the script doesn't always have to involve the monster media houses
Creativity in a digital world was another recurring theme, with the repeated call for medium and message to fall in love again. There was much talk of the content and tech revolution and the need for a resurgence of creativity. Google's vice-president of Northern and Central Europe, Matt Brittin, captured it in a single slide showing the speed at which popular devices reached one million unit sales: 360 days for the iPod in 2001; 74 days for the iPhone in 2007; 28 days for the iPad in 2008; and one day for Google Chromecast in 2014.
Data has emerged as an equal partner to content as the industry wakes up to the need for a more balanced data-driven but content-powered model. In programmatic trading, it promises to shift the conversation from price to value and, as marketing takes more responsibility for customer service, a more strategic approach to data is critical.
The benefit of a conference that unites everyone in the ad industry is clear. More conversation about the things that need to change will move individuals and organisations closer to that change. My only bugbear would be that there needs to be more brands involved for the conversation to be truly meaningful.

Paul Frampton is the chief executive at Havas Media