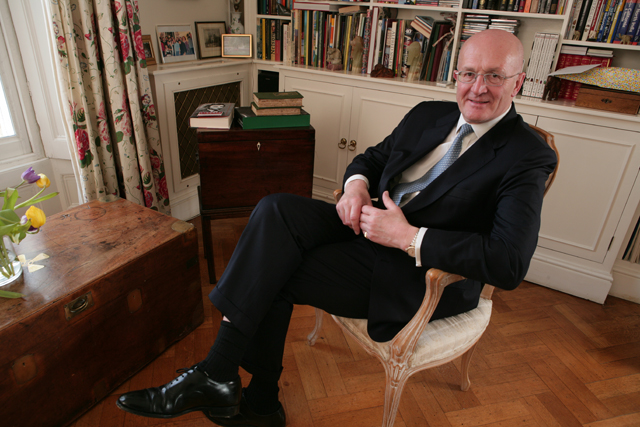 It's a question that the industry has failed to answer before. Two years ago, the Advertising Association - under the stewardship of the new chief executive, Tim Lefroy - set out once again to shift public attitudes. Front Foot, as it was coined, asked the industry to take notice and do something about the public's growing aversion to this thing called advertising.
If Front Foot was a twinkle in Lefroy's eye back in 2009, today it feels very real indeed - a fact underlined when more than 50 senior industry players turned out at ITV recently to take stock of progress.
"When Tim first approached Aviva, I think we both looked upon it as a bit of an experiment," Amanda Mackenzie, the Front Foot chair, said. "But fast forward 18 months and we have fresh insight, a new case for advertising and an influential network that can make things happen."
Certainly, Credos - the intellectual arm of Front Foot - has been busy. Fourteen pieces of work have been published, covering everything from the industry's macro-economic contribution to depictions of beauty in advertising. Just as important, Credos' work is beginning to catch the eye of policymakers and has already informed a major government review into the commercial world and childhood.
Delve into the research and it's a typically mixed, contrarian picture. Trust may be down, but most still believe that a "world without advertising" would be all the poorer. Politicians worry that ads exert undue influence over vulnerable groups, yet nobody admits to being "vulnerable". And we know that advertising supports entertainment, media and much more besides - but resent it when advertising intrudes.
"There were no prizes for guessing we're confused about advertising," Karen Fraser, the director at Credos, says. "The overwhelming theme, however, is that the more you talk to people about advertising - what it is, how it works, what it can and can't do - the better they react." And it's this insight that has caught the mood at ITV.
"Everyone that came told me essentially the same thing," Lefroy says. "We've got the evidence, we've got the influence - it's time that advertising found its voice. They're right, but perhaps one thing is missing - we're an ideas industry, so where are the ideas?"
The AA is already planning its industry summit on 29 February 2012. If progress to date is anything to go by, it might just be a leap worth taking.
MEDIA CHIEF - Fru Hazlitt, managing director of commercial and online, ITV
"We uncovered many reasons for optimism, most notably the impact of social media. Brands can understand in real time when they are getting it wrong or right, which can only mean advertising more in tune with the public it serves.
"Too often, the public debate on advertising assumes it is all about 'notes and coins'. But the reality is very different. Yes, advertising is about marketing products. But that is not the whole story.
"As that little boy bursts into his parents' room on Christmas morning, how many tears have been shed? Well done to John Lewis and others that have reminded us of the power of advertising to raise a tear, raise a smile as well as sell products.
"Advertising needs to be responsible. We need to win back public confidence and celebrate the positive role that advertising plays - creatively, socially and economically. We should be proud of what we do."
CLIENT - Amanda Mackenzie, chief marketing and communications officer, Aviva
"People still love great ads. I think they have high expectations for brands and want to like them and trust them. Each time a brand shows it can't be trusted, it undermines trust in advertising.
"What the AA has recognised is that a reversal of this won't happen unless those that lead this industry really want it to. In just 18 months, we have all seen that this is possible.
"Front Foot has emerged from an ambition to help people and policymakers see that advertising can be a force for good.
"Credos was created to gather evidence to support advertising and is quickly gaining immense respect from policymakers. However, the imperative in all of this is responsibility in marketing from our brands, so that consumers can trust what they read, hear and see, so the great story that is advertising can be told and believed."
CLIENT - Nigel Gilbert, chief marketing officer, Virgin Media
"Frankly, from a brand-owner perspective, advertising has to win back hearts and minds. Anyone questioning whether an industry can ignore its standing in society should take one look at the banking sector and think again.
"The challenge is that ours is a fragmented industry - agencies, brands and media owners have different agendas and goals. But we all have a stake in advertising and, I believe, we've perhaps had our heads in the sand for too long.
"We need advocates in business, explaining how vital marketing communication is to sustaining growth. We need to articulate how advertising drives choice and competition. Above all, we need to remember that, important as these arguments are, nothing will shift attitudes further or quicker than clever, entertaining ads that people enjoy."
AGENCY HEAD - Cilla Snowball, group chairman and group chief executive, Abbott Mead Vickers BBDO
"Now, more than ever, the industry needs to deliver a confident and clear manifesto to prove its value.
"We can demonstrate the cultural, social and economic value of advertising as a force for good and a boost in challenging economic times. We can evidence the business case in 30-plus years of the advertising Effectiveness Awards. We can showcase a world-class talent base, producing world-leading creativity. We can drive powerful new technology to engage people more fully with our ideas, target them more precisely to help give them what they want, and measure them with greater efficacy.
"This is precisely the moment to deliver our industry message with clarity, unity, conviction and confidence. The value of Front Foot will be in co-ordinating this across the tripartite."