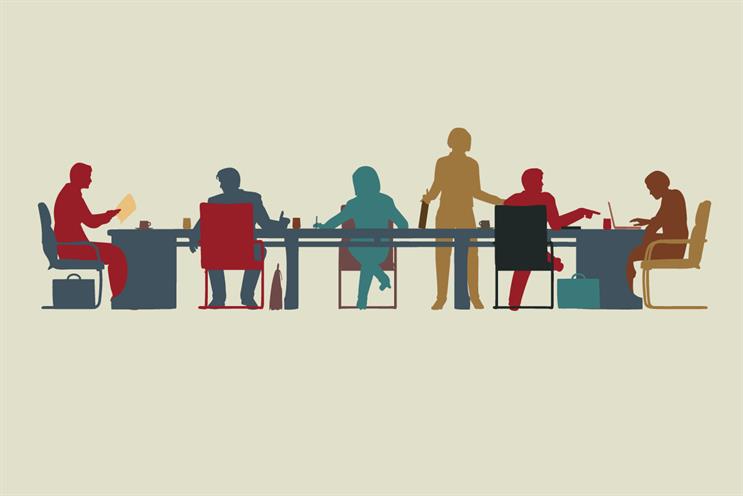 What's your agency of the year? Better still, what's your agency of all time?
Not easy, but my top-of-mind shortlist might include CDP, Lowe Howard-Spink, Saatchi & Saatchi, Bartle Bogle Hegarty, Simons Palmer, HHCL, DDB, Crispin Porter & Bogusky, Droga5… there are plenty of candidates when you get going.
A couple more questions: when were these agencies at the height of their powers? Before the businesses were sold or after? That, to me, feels easier. In almost every case, they did their greatest work, had their finest hours, built their long-standing reputations as independents.
The defining periods in these agencies' lives were when their founders and immediate partners were at the helm. Being bold, winning business, creating headlines. Remove their independent spirit, put them through a protracted earn-out, watch the principals drift away and you're left with an agency less vital, if you're left with an agency at all.
Perhaps I exaggerate; some of these businesses are still in decent shape and the likes of BBH may well continue to go from strength to strength. But if they do, they will be bucking a well-established trend, where business-damaging earn-outs blunt the brilliance of those agency brands we all regard as high-water marks in creativity. At best, earn-outs don't make agencies any better; at worst, theirs is a legacy of the diminished and the defunct.
In these pages a fortnight ago, Danny Rogers asked: "What's the best agency ownership model?" Another tricky question – one that has vexed agency founders and acquisitive holding companies alike. Yet, whatever the best answer looks like, it's hard to believe that it takes the shape of the time-honoured earn-out.
The problems of earn-outs are well-rehearsed. Incentives that encourage leaders to behave in ways other than that which helped make the business a success in the first place. Timeframes beyond which the instinctive entrepreneurs who began it all, free to follow their instincts again, disappear into the sunset or another start-up. Diminishing returns as those left behind struggle to recapture the magic.
So what would characterise a better model?
At best, earn-outs don't make agencies better; at worst, theirs is a legacy of the diminished and the defunct
It would have to continue to foster the same entrepreneurial spirit that drove the agency in its early years. It would keep the founders and principals engaged, because they're still creating value, while retaining a sense of a business they can call their own. Yet it would also induce the next generation of talent, drawn increasingly from new disciplines, to be part of that success and ultimately enjoy the same privileges of ownership.
If this all sounds too good to be true, it's worth remembering that such a model has been the modus operandi of the big legal, architectural and accounting partnerships for years. There's much we could learn from them. They successfully accommodate lots of heavyweight experience in structures more horizontal than vertical. Senior individuals remain practitioners, working on client business, not administrating hierarchies. And systems of practices, various in their specialisms but sharing a common bottom line, mean a harmonious blend of bespoke expertise can be drawn upon as needed.
Agencies are less good at this. We claim flat structures, but build pyramids, with nebulous titles and notional boards, creating ceilings that make it harder, not easier, to retain the best talent. We underutilise this talent by rewarding those who are good at what they do with doing less of it. A great creative or planner should be having ideas or developing strategy, but the prize (and therefore the aspiration) becomes sitting in a corner office, directing a department. And we dis­incentivise cross-disciplinary working, first establishing groups of companies and asking them to co-operate in the client's best interests, then giving them the independent P&Ls that ensure a land-grab, where their only interest is their own target.
So, if there were an award for ownership model of the year, I'm not sure our industry would be in the running. Instead, I'd look to the lawyers and propose partnership. There's much to commend it.
A partnership of owners, where everyone with responsibility for the agency's success has a stake in it too.
A partnership of practi­tioners, where the agency's leaders still have hands-on involvement in solving clients' problems.
A partnership of disciplines, where a single bottom line ensures that the only priority is clients' success, and everyone understands one another's contribution to it.
And a partnership of opportunity, where new partners and new disciplines are regularly welcomed in and existing talent feel confident they can flourish, rather than have to look elsewhere to progress.
Of course, it might just be this year's model – only time will tell – but the long experience of several professions much older than our own has convinced me to adopt it. Here's hoping that partnership is the old model that's new to us, and here to stay.

Johnny Hornby is a founder of The&Partnership