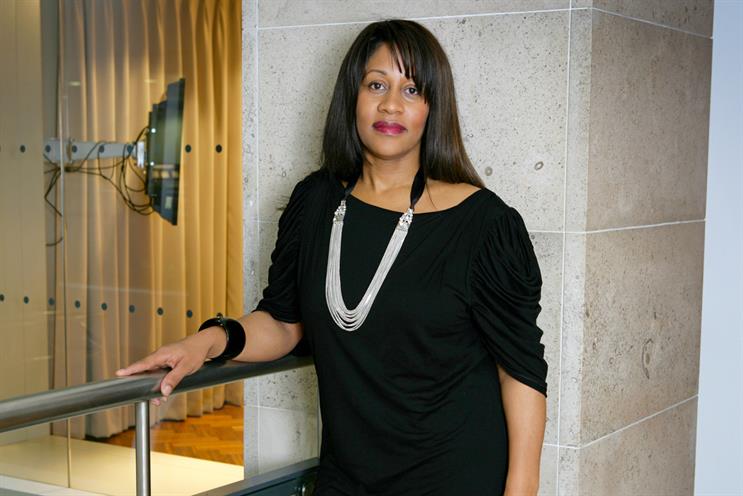 Karen Blackett
Chief executive, MediaCom UK
My advice to the leaders of tomorrow is to know when to lead from the front, middle and behind. Leadership is about knowing how to build a coalition. Listening to your team, clients and customers is so important. You have two ears and one mouth – use them in that proportion.

Decision-making is also key. It's important to remember that a wrong decision is better than no decision when leading from the front. Two other essential skills are knowing your limitations and giving feedback on performance. Leaders must surround themselves with talent and develop it on an ongoing basis. You're coaching people to succeed, so being able to give feedback is vital.

You need to know what good looks like. Having a broad bedrock of knowledge across the industry before you start to run a business allows you to judge quality of work and become a good leader from day one. Being a silo specialist has its merits, but knowing a bit about everything will give you a distinct advantage. ?This includes knowledge about markets outside of the UK, as the world of communication gets smaller.
Ian Pearman
Chief executive, Abbott Mead Vickers BBDO
The first headmaster at Stowe School said he aimed to create individuals who were "acceptable at a dance and invaluable in a shipwreck", and I think that's a pretty useful shorthand for the perennial character traits needed in our industry: resilience, creative flair, ambition and smarts will never become obsolete. But the challenges of leading multidisciplinary campaigns, teams and, ultimately, agencies require additional skills.

No-one has lived long enough to have done 10,000 hours' training in all of the countless disciplines we now work across, so today's leaders have to be much more comfortable leading outputs that didn't exist when they made their way up the ladder. And they must be much more strategic in how they create collaboration – it doesn't happen on its own and it must be purposefully designed through culture, casting, incentives and information.

As they evolve, agencies are on a constant journey from "unknown unknown" to "known known", and the leaders have to drive that. The winning teams and agencies will be those that turn the new into the norm more quickly than the competition.
Pippa Glucklich
Co-chief executive, Starcom MediaVest Group
My mantra is "hire for attitude, train for skill". As the industry has evolved, the workforce has diversified.

Five years ago, our SEO team was just three people. Now it's 60-strong and counts branded content, creative strategy, experiential, social, sponsorship and partnerships within its remit. The industry has had to adapt quickly and look for new talent in areas such as statistics and computer science.

The core skills for being a good leader will always remain consistent, whatever the market conditions are. In simple terms, strong leadership is about all the Cs: creativity, confidence, communication, curiosity, courage and credibility.

Leaders and their businesses have to operate in a world of increasing uncertainty, ambiguity and complexity. Quick thinking is what's needed in a real-time world, and being comfortable with constant iteration is essential. We used to have the luxury of a three- or five-year strategy, but now, with the speed of technological and consumer change, it's harder to plan that far ahead. Agility in business has always been important, but now it's fundamental to survive and thrive.
Colin Gottlieb
Chief executive, EMEA, Omnicom Media Group
Peter Drucker said: "Management is doing things right; leadership is doing the right things." Deciding what is the right thing to do and making it happen require considerable courage, determination and the ability to listen, to isolate key facts (not just opinion), to "feel" what galvanises your people, to be tough and honest, and to decide on a course of action, which is executed successfully.
Teams will climb the highest mountain if they believe in the objective and their leadership is seen as decisive and fair. Tomorrow's world will place even more importance on nurturing successful leaders.
Technology is creating an emporium of exciting opportunities resulting in greater scrutiny (and urgency) of what works and why. The pressure to do things right can only increase. Poor leaders (the bully, the procrastinator, the bluffer) will be found out faster.
James Murphy
Chief executive, Adam & Eve/DDB
Our leaders will need to be more quick-witted and entrepreneurial than ever. All the traditional "academic" skills around strategic thinking, positioning and creative craft will still be vital, but the market will just keep getting more dynamic and mental agility will be at a premium. Long-term strategy will have to flex to short-term challenges like never before and the most agile will be able to achieve a lot more with a lot less budget (if their clients can keep up).
So they will need to be able to spot opportunities for partnerships and low-cost and shared content creation, and have confidence to work closely with a much broader, looser set of specialists. Plus, the modern ad leader will need to have a gut feel for PR. Clients are increasingly looking to leverage the free media dynamics that social and digital channels provide.
Ben Fennell
Chief executive, Bartle Bogle Hegarty London
I'm a big believer in training. If you don't train, you don't perform. But it needs to be bespoke, it needs to be inspiring and it needs to be relevant. The next generation of agency leaders needs to hone the craft skills of our time, data, tech and channel, but also embrace some more traditional leadership skills.

Our industry needs more leaders who can genuinely inspire, because inspiration remains the oxygen of our business. In a world that gets ever more complex, we need leaders who can simplify, who can wage war on complexity. We need leaders who can nurture, people who will protect fresh ideas and challenging talent.

Finally, we need leaders who are up for the fight against commoditisation, the fight against negativity and the fight against being ordinary.
Anil Pillai
Chief executive, UK, DigitasLBi
The agency leaders of the future should be willing to take risks and be OK when those risks don't pay off. Successful leaders will have a relentless focus on building a culture that supports new ideas. They will hire and retain a broad spectrum of talent across different disciplines, and create a culture and physical environment that encourage collaboration, with flexible working spaces that allow project teams to form and disband quickly – Facebook and Google's California operations are great examples of this.

Leaders will need to work in a more collaborative way with external partners and be open to taking inspiration from outside our industry. They should embrace the youthful energy of millennials and welcome them into their business. And, of course, people skills and empathy will always be paramount.
Campaign's Future Leaders programme, in collaboration with The Knowledge Engineers, is designed to inspire the next generation of agency leaders. To register, contact Eileen Muir on +44 (0)20 8267 4264 or events@haymarket.com.