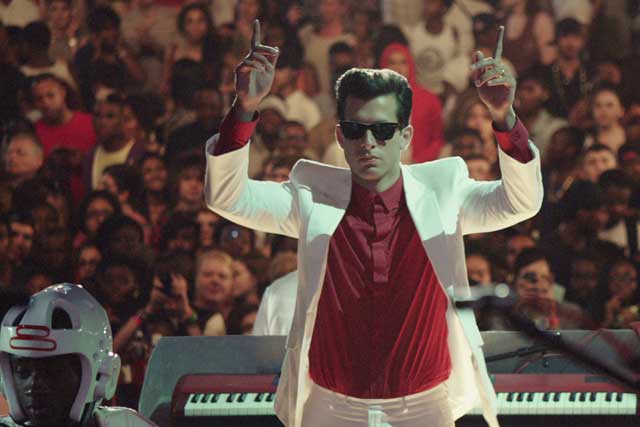 What began as a marathon has suddenly turned into a sprint for Jon Woods. Coca-Cola's UK chief has been talking at full-speed for the best part of an hour about his company's love affair with the Olympics and his watch is telling him it's time to wrap up and move on.
Woods was only a few months into his career at Coke when London was named the host city for the 2012 Games, which were then still seven years away.
Now, the starting gun is about to be fired and it is down to Woods and his team to ensure that all goes smoothly for the longest-running continuous Olympic sponsor. Not only has it partnered the Games since 1928, it is also the only sponsor to have been involved at the last London Olympics 64 years ago.
As the world's biggest brand, Coke has been cranking up its Olympic tie-in for several months. A global ad created by Mother as part of its "move to the beat" campaign, featuring Mark Ronson and Katy B, broke in February. Meanwhile, the company has been staging live music events across the country to back its association with the Olympic torch relay.
Woods, who spent time as a relay "roadie", is convinced the event has captured the public's imagination. "At 7am in a small town 40 miles from Belfast, I saw crowds lining the pavement four deep," he says. "The level of engagement in the relay and the entertainment has been astonishing."
Small wonder, then, that Woods, who is also ISBA's president, is dashing between events with the pace of a pentathlete. For one thing, the Games present an outstanding opportunity to make Coke an even bigger part of the fabric of everyday life.
For another, the soft-drinks giant is having its efforts audited to assess the social value of its sponsorship and whether what it does leaves a social legacy.
It may be no coincidence that such an initiative should be taking place as the flak flies over Olympic sponsorship by the likes of Coke and McDonald's. In April, the Academy of Medical Royal Colleges, representing 200,000 health professionals, called for them to be banned from involvement in major sporting events.
Earlier this month, research by Interbrand found 10 per cent of respondents strongly or completely disagreed that Coke is a suitable Olympic sponsor.
Woods accepts the criticism goes with the territory, but argues that the company has reacted positively by signing up to the Department of Health's Responsibility Deal and pledging to reduce the average calorific content of its soft-drink brand by 25 per cent by 2015.
He contends that the quid pro quo is a very straightforward one: namely that the Games cannot happen without major sponsors. And certainly not the 2012 Olympics, which, he claims, will involve the biggest catering operation that London has seen since World War Two.
Nonetheless, he is equally adamant that Coke can and should give something in return. Not least in its reaction to consumer demands for companies to put more emphasis on sustainability.
Coke's target is to have every bottle used at the Olympic Park recycled within six weeks. At present, almost half of Coke bottles are made from renewable sources.
"The Games mark a step change in our efforts," Woods says. "We've invested in a new plastic recycling plant in Lincolnshire that will help us fulfil our aims."
Coke's long-time association with the Olympics is something in which Woods takes pride. "Enthusiasm and passion are things that we share with the Games," he insists. "We grow our business by being close to consumers."
Demos, the think-tank, has the job of finding out whether such a philosophy has a social impact. "This is something we have done proactively, using the very rigorous Demos methodology to help us understand what lasting effect we might leave behind after the Games," Woods explains.
One programme under scrutiny will be Coke's partnership with StreetGames, a charity that brings sports to deprived areas of the country, particularly inner cities where young people have no access to sporting facilities.
Woods acknowledges that the Demos research will not necessarily tell Coke what it wants to hear.
"We don't know what Demos is going to say, and that's unnerving," he admits. "But the Games are a good place to start because of their sheer scale and we plan to make the data available so our business can learn from it. As an organisation, we have to keep learning."
Indeed it must. Especially with families having 6 per cent less disposable income than at this time last year. Nonetheless, the world's biggest soft-drinks manufacturer has seen its first-quarter net profit leap by 10 per cent to £1.6 billion, with UK sales up around 2 per cent.
"The pressure on people's pockets is getting tighter, so we have to make our brand an affordable part of people's lives," Woods contends. "That doesn't happen by accident, but through good marketing strategies and their successful execution."
That process has inevitably forced digital up Coke's agenda. It claims 43 million Facebook fans - a figure that has been increasing by a million every ten days. Woods also points out that 90 per cent of digital content about Coke is not originated by the company.
"TV allows us to reach so many people and I can't foresee a time when it will ever play a secondary role," he stresses. "But digital is becoming much more important to us. It has been a real voyage of discovery over the past three years and the Olympics have allowed us to move our learning forward."
Certainly, Coke has an enviable track record of plugging into the zeitgeist. And Woods thinks that record is being sustained. As he says: "We have a business that's built for times like these."
THE WOODS LOWDOWN
Don't bank on it
The Belfast-born Jon Woods seemed destined to follow his father into banking. He even went as far as to study for a banking and finance degree at Loughborough University. However, a spell working at an HSBC branch as part of his degree course turned him off the idea and - having met the English girl who was later to become his wife - it was Cadbury that provided him with the necessary job.
A commercial eye-opener
After cutting his teeth in Cadbury's HR department, he got his first introduction to the commercial side of the business with a move into sales.
Taking on the world
His accumulated sales and marketing experience at the confectionery giant led to his hiring by Whitbread. This was to open up broader opportunities when Whitebread decided in 2001 to sell its breweries and brewing interests to Interbrew - now AB InBev, the world's biggest brewer.
Bearing the torch
He joined Coke in 2004 and, as the general manager for Great Britain and Northern Ireland, he is in charge of running its Olympics operation. "What makes Coke so fantastic is that its brand is at the heart of its business," he says. "This has allowed us to become involved in great events like the Olympics. It has been fascinating to see how the Games have galvanised us."