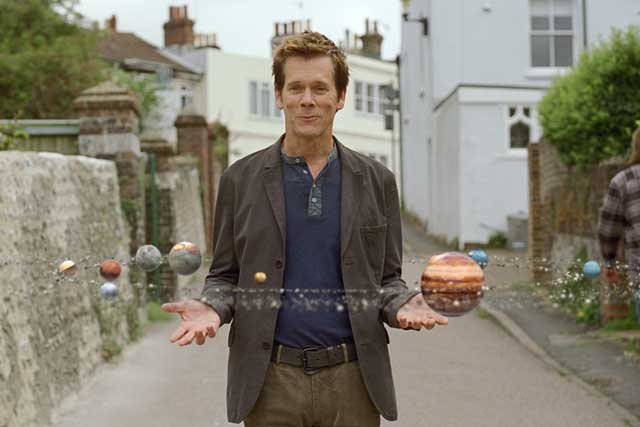 It is being billed as the biggest launch of its kind since the birth of the mobile industry in Britain. Only the arrival of O2 a decade ago is said to come remotely close to it. A reported budget of £100 million is underpinning the brand with a firm foundation, and a Hollywood star has been hired to establish it with consumers. If successful, it will result in a significant reshaping of the UK's mobile landscape.
So, no pressure, then, on Spencer McHugh, the one-time agency planner who is the director of brand at Everything Everywhere, now abbreviated to EE.
Formed out of last year's merger of T-Mobile and Orange, EE is the country's largest mobile operator with 27 million customers, and it is out to seize the market by the throat. It is McHugh's job not only to grab the marketing high ground after Ofcom's controversial decision to allow EE to launch 4G ahead of the competition, but also to ensure that ground is not lost as the competition plays catch-up.
"To call EE a game-changer is no exaggeration," he points out. "It really is going to enrich everybody's daily lives."
It is a multifaceted challenge that EE in general, and McHugh in particular, faces. In essence, he has to balance some important and interconnected goals. That means having to increase revenues to deliver a return on 4G investments, adding a significant number of high-value subscribers to the network and defining what EE stands for, while enhancing its brand equity.
McHugh's team had already begun preparing the ground for EE's grand entry this week with some intensive online activity. "It's inconceivable for a brand launching in 2012 not to have digital at its heart," he says. "People's first experience of brands is often through digital channels, so EE has to be a brand that lives and breathes in the digital space."
This, though, had been the trailer for the main feature: a TV campaign that broke this week featuring the US actor Kevin Bacon, whose movie credits include A Few Good Men, Footloose, JFK and Apollo 13.
The campaign, created by Saatchi & Saatchi, is the climax of an 18-month evolution process. McHugh says that Bacon was the obvious person to front it from the outset, given his link to the popular game that claims it is always possible to connect him with any other Hollywood actor in six or fewer associations.
The campaign sees Bacon fast-talking his way through five TV spots and a cinema ad in a stream-of-consciousness fashion that includes familiar reference points for UK audiences, from Coronation Street's Rovers Return to Paul Daniels.
"The story behind the campaign was very simple," McHugh explains. "We wanted to show that EE is all about connecting people to the things they love. Bacon, who is just about the most-connected guy on the planet, was the most natural fit for it.
"Not only is he a playful and interesting character, but having him use British references gives the campaign idea a nice twist."
According to McHugh, Bacon proved eager to take on the role of EE's frontman when approached - "He wanted to do it from the moment he was shown the script" - and had no difficulty tapping into British humour. "He understood very quickly what we were trying to do and was very much into getting it right," he said.
For McHugh, the advertising vindicates the decision to align EE with Saatchi & Saatchi rather than its sister Publicis shop, Fallon, which runs the Orange account.
"We enjoy a good relationship with Fallon," he says. "But we felt that the work Saatchis had been doing with T-Mobile was more culturally relevant to the UK market."
What's more, he expects Bacon to be adding further TV spots to those already in the can. "We'll be working with him for some time yet," he confirms. "At some stage, we'll want to review the situation, but we certainly see this as a long-term campaign."
Some, though, wonder whether EE has made marketing harder for itself than necessary. It could be argued that consumers are confused about EE and where T-Mobile and Orange - both of which will continue to be advertised - sit within it. Indeed, McHugh acknowledges that his job as a marketer would have been easier with just a single brand to worry about.
"It's not inconceivable that the three brands will be merged at some stage and, in many ways, that would make things easier to manage," he admits. "We looked at this issue and discussed it at length, but we felt that we had an opportunity to introduce a new technology-based brand aimed at a segment of the market that wants 4G."
But aren't consumers confused? "We've found no evidence of it," McHugh replies. "Most people are happy to accept the idea of a 'family' of brands."
Moreover, he is confident that there will be no outbreak of schizophrenia among staff who find themselves working for a new brand while remaining with either T-Mobile or Orange.
Earlier this month, around 15,000 EE employees were assembled at the NEC in Birmingham to get to know the brand via a series of experiential activities.
"We've spent a lot of time with staff showing them what a really exciting thing we are doing and what a transformational experience it's going to be for all of us," he says. "We want them to see that, as far as the mobile industry is concerned, we're very much on the front foot."
How much that position has been helped by Ofcom allowing EE a head start is an open question. Its competitors have cried foul, but McHugh argues: "Any of them could have done what we've done." Were they deterred by the amount of investment needed? "That's a question for them," he smiles.
Now all McHugh has to do is take full advantage of EE's perceived unfair advantage. "This is a brand that will be here for a long time, because we'll be refreshing it with all kinds of new ideas and new product development," he promises. "Watch this space."
THE McHUGH LOWDOWN
Youthful fascination
Marketing and advertising held a fascination for Spencer McHugh, the son of parents who owned and ran a florist, from an early age. "I've always been quite creative," he says. "Although when it comes to the craft side, I'm pretty useless."
A blooming start
That interest led him from school in Wembley, where he was born, to the London College of Printing.
Promotion from the post room
His advertising and promotion course led to a work placement at KHBB, then a Saatchi & Saatchi group agency. "Although I was just a runner in the post room, it opened my eyes to the agency world," he remembers. One of his jobs was delivering material to Aspen, the direct agency, which worked with KHBB on the Saab account. His regular visits resulted in a job in Aspen's data department.
The future's Orange
After stints as a planner at agencies including Gold Greenlees Trott and Publicis Dialogue, he went to Orange ten years ago to run its direct marketing. "Joining a client company has brought many new challenges and experiences," he says. "It's really valuable to be able to see things from both sides."