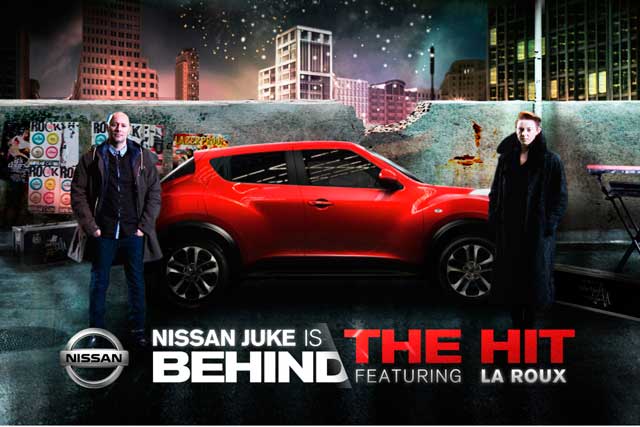 John Parslow, the Nissan UK marketing chief, cannot afford to take his foot off the accelerator - not with new models to launch and a whole new brand positioning to oversee.
And then he faces the not-so-small matter of establishing the Nissan Leaf, the first mass-market 100 per cent electric car, and convincing drivers that they are not going to be stranded in the middle of nowhere with a flat battery. The aim is to win them over so conclusively that one in ten cars sold in the UK within the next five years will be electric.
"Our marketing communications has got a big job to step up to," Parslow declares.
You can say that again.
However, he has a good base to build on. Last year was a record one for Nissan in the UK, success having been driven by exceptional demand for established models such as the Qashqai crossover SUV.
In a UK car market down 2.3 per cent, Nissan has seen its market share hit 5 per cent, boosting confidence that this can be grown to between 6.5 and 7 per cent within the next five years.
The marque currently ranks as the UK's fourth-largest car brand behind Ford, Vauxhall and Volkswagen, but ahead of BMW.
It's not a bad record for a company that saw its UK marketing spend - £24.1 million in 2010 - hacked back in the wake of Japan's earthquake and tsunami, but which Parslow says has now been increased by around 30 per cent.
"Every penny has to be fought for and it's never enough," he concedes. "Our management board wants to see demonstrable value but sometimes they have to be taken out of their comfort zone, which means having to prompt and push."
Nissan, though, exudes much self-belief. While car-makers across Europe have been closing down assembly lines as consumer demand flags, the company has underscored its confidence by investing £125 million to build the new Invitation five-door compact car at its Sunderland factory, the continent's biggest car plant, where 400 new jobs are being created.
Parslow's immediate task is to inject some personality into the way Nissan presents itself by giving it a human face and bringing some commonality to a very disparate range of advertising through TBWA\London.
This was encapsulated in a new brand positioning, announced in February under the banner "Innovation that excites", with more emphasis on the thrill of driving a Nissan.
The brand's perceived facelessness is said to have a lot to do with what has been insufficient cohesion in Nissan's model range. Parslow concedes it has been difficult to build brand loyalty in the way that Ford or VW does by encouraging customers to move from smaller to larger models that resemble each other.
Pivotal to this will be the Invitation, which was launched at this year's Geneva Motor Show in March as a replacement for the Nissan Note in 2013.
"It allows us to compete in an area where we don't have a strong share," Parslow says. "So many people are looking for low fuel costs and the Invitation will put us into that territory."
He insists the focus in Europe is not only on having the right model range but in taking a more emotional approach to the promotion of them. New advertising for the Juke, its mini-crossover, is just the start, he promises.
"Our products will always be the hero because we are very proud of them," he adds. "The trick is to present them in a way we can engage customers and tell them something new. People know us but they don't know what we really are."
A product that will be getting lots of marketing attention is the Leaf. The stakes are high, with the battle between all-electric models and hybrids being compared to that of Betamax versus VHS.
Parslow claims the job of selling the Leaf isn't so much different to marketing the first iPhone, and that the biggest problem has been matching supply to demand. The Leaf, which sells at £25,990, is currently being manufactured at a factory in Japan and will not start rolling off the Sunderland assembly lines until next year. "We could only get hold of 1,000 models last year," he says.
For the moment, potential Leaf drivers are not so much being marketed to but educated through a digital campaign themed "the big turn on" that began last month. "Somebody has to be the evangelist for electric cars," Parslow explains. "But we think the Leaf's popularity is going to snowball."
Scepticism surrounding electric cars centres partly on their performance - even though a high-performance version of the Leaf is said to be able to travel from nought to 30 mph in three seconds - and battery capacity. "People have a perception that the battery range is only around 100 miles," Parslow says.
Top Gear's Jeremy Clarkson fuelled the doubts last year when he was filmed driving a Leaf and conking out in Lincoln on a journey to Cleethorpes - despite the fact that the battery had only been 40 per cent charged.
Parslow, though, isn't fussed by the negative PR. "Top Gear is a programme that's designed to provoke," he says. "We just smiled at the bizarreness of it. But we still believe that the Leaf is the car of the future, and the next 15 or 20 years will prove it."
It amounts to a formidable challenge for TBWA, whose global associations with Nissan stretch back more than 20 years, as they do with Parslow. Their shared way of thinking has much to do with the longevity of the relationship, he says.
"TBWA's philosophy is built around disruption and it is very similar to Nissan's theory of challenging convention," he adds. "TBWA gets our brand."
Parslow even admits scrutinising the work the agency does for its other clients and pressing for the creatives who produce the best of it to be drafted on to his business.
He likes to call it a "value exchange" in which everybody wins: "The agency grows organically - and so do we."
THE PARSLOW LOWDOWN
What's in a name?
John Parslow's role as Nissan's top UK marketer belies his modest title - marketing communications manager - and his assertion that he is "no petrolhead". His staff handles everything from mainstream ads to digital activity, PR and customer relationship marketing. "We don't get hung up on titles," he says. "We have an open culture in which titles are irrelevant. Mine does not stop me getting headhunted, though."
A diversion at Duke
Parslow's interest in marketing was ignited at North Carolina's Duke University, where he spent a year as part of his American Studies degree course at the University of Kent.
Testing the water
Dropping plans to become a teacher, his first experience of marketing was in the unlikely surroundings of a Buckinghamshire water treatment company. Its takeover by a US group speeded his marketing education, prior to his move to Nissan in 1996 as a fleet communications manager.
My hero
He cites Paul Willcox, the former managing director of Nissan Motor GB and now the European head of sales and marketing, as his greatest influence. "Paul was my mentor. He has the ability to take risks but still deliver a return on investment. He cherishes the business and has a passion for marketing," Parslow says.