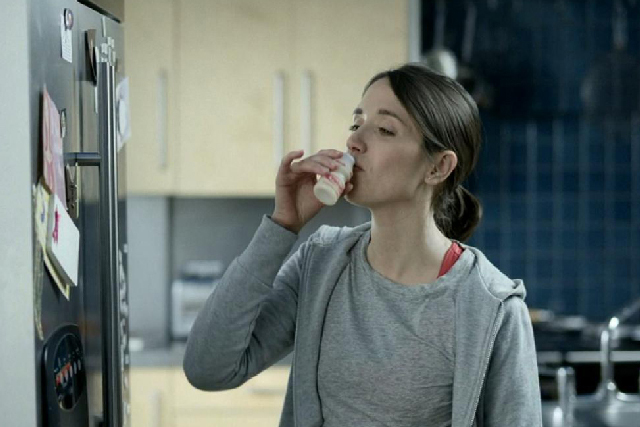 Regular as clockwork. Not my daily commuter train service from Victoria to the Kent coast, nor my digestive health for that matter, but the New Year advertising onslaught in favour of the good guys in your gut. Those annual instalments trying to get us all into 'good' habits, the routine of ensuring that enough of these friendly little cultures are sat happily in our tummies.
Whose turn is it this year to be the leading authority on telling us 'the science bit'? Well, it appears to be ourselves, thanks to Yakult's latest 'Listen to your gut' ad.
I, too, feel I have been on this journey with the 'nutraceuticals' for a number of years now, carefully navigating the choppy waters of what an ad can actually say. We have seen these products successfully steer the ship through consumer understanding that there's a war in our guts, and that we need enough of the goodies to balance the baddies.
There have been softer dramatisations of the story, with the fluffy and cutesy blue bear of the Activia 'Look after your inner self' campaign a few years back, to the uber-intelligent take: it must work, because these 'good' bacteria have a scientific, Latin-sounding name, with Actimel's L.Casei Immunitas.
So, as cynicism and scepticism about 'functional food' have quite rightly encountered the jeweller's eyepiece - from both a consumer and regulatory perspective - the issue of the scientific efficacy of these products has thrown up new creative challenges. Specifically, the need to say something without actually saying anything.
As a marketer, I look at this £170m, 60% penetration category with great admiration. The client brief must read like a classic game of Articulate: this is what it does, but you aren't allowed to use these words to communicate what it does. The team behind Yakult has largely got it right, without the science, bacteria-naming and Martine McCutcheon telling me to love my tummy. For once, I may just 'trust my gut instincts', advice that must resonate with most of us as we reflect back on previous poor errors of judgement, where we didn't go with what, deep down, felt right.
This is fertile territory for creatives to plough with more ingenious executions. The latest jogging girl is a beautiful and humorous follow-up to the 'haircut' ad, again mirroring Peepshow-esque touches that trigger a sense of deja vu. A lovely insight to combat the creative straitjacket.
What remains to be seen, however, is whether this type of emotive trigger translates to a voice in my head saying 'Buy Yakult!' next time I'm grocery shopping. I hope so.