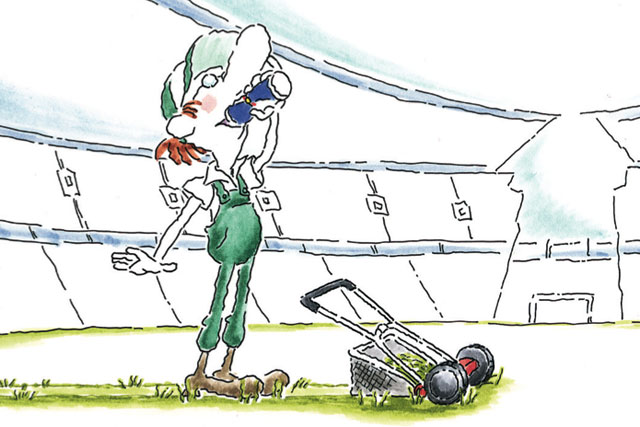 If I recall correctly from my English literature A-level studies, it was in the early days of Charles Dickens' success that an ill-natured gentleman, maybe a rival, claimed the young upstart would 'go up like a rocket, and come down like a stick'.
I'm no literary genius (although a Grade B was to be commended at the time), but the long list of classics that followed Pickwick Papers would suggest Dickens continued to go up like 'a rocket' and never came down as 'a stick'. Primarily because he delivered consistently high-quality experiences for the reader, book after book.
In a strange and unlikely parallel, Red Bull was also expected to fail at an early juncture. Today, consistent experience is at the heart of Red Bull's business success. While I'm sure that in the UK, Red Bull will remain under attack from Monster and new players - as well as continued price and promotion pressure - last year was reputedly the company's best globally.
There are many factors behind the record figures for revenues and operating profit, including growth in emerging markets. Much of this success, though, is due to a resolute adherence to a simple core brand idea, consistent delivery of message across all channels, especially in advertising, sponsorship and activation, plus significant investment in marketing (30%-40% of revenues).
The brand not only supports numerous extreme-sports athletes and events such as cliff diving, but also mass-market sports including current F1 Champions Red Bull Racing and its development team, plus a slew of football teams. Its production company is ranked one of the 50 most innovative firms in the world by US media group Fast Company.
Advertising has also played its part - bringing the idea of 'enhancement' to life over the years with the familiar cartoon campaign.
In this case, a customary hand-drawn cartoon groundsman at a football stadium is refreshed by his Red Bull before he goes on to mow the pitch in a series of tactical directions that clear the path for his team to score. In essence, it turns the bloke cutting the grass into a tactical genius.
This isn't Red Bull's best ad. It lacks previous executions' darker edges and isn't as funny or charming. Maybe it's a softer side of the brand designed to address ongoing health concerns. However, it is a reminder of the 'gives you wings' idea, and reinforcement of the brand proposition. The comfort of a consistent brand idea is that it buys you opportunities to explore how an ad works best, or even to make mistakes.
So I'm prepared to forgive this softer execution, because it is one piece of a world-class brand-marketing jigsaw that leaves me in no doubt what to drink when I need to enhance my performance, or, more likely, stay late for another pitch.
Red Bull continues to climb 'up like a rocket' indeed. With wings.
Brand strategy verdict : 7 out of 10
A slightly softer side of the energy drink brand in this particular execution, but still consistently supports the overall brand 'gives you wings' idea.