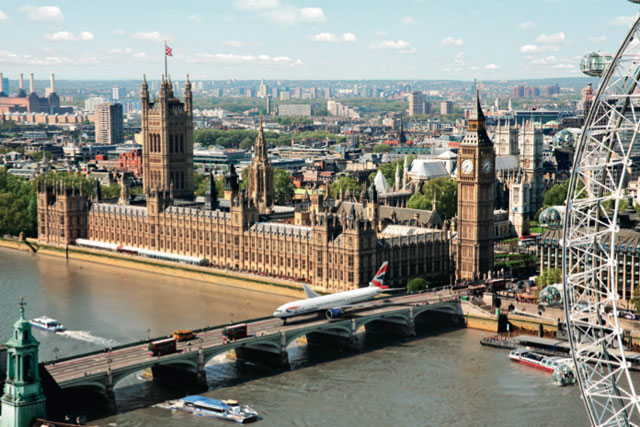 And so we arrive at the crucible of the Olympic Games.
The test of greatness. The moment an athlete has to pour four years of sacrifice into one glorious moment or fall to a four-year period of fallow discontent. Following in their wake come the sponsors and their agencies, each keen to turn a huge investment into their own shot at greatness.
If there's a finer book about the pursuit of greatness than Simon Barnes' The Meaning of Sport, then I've yet to read it. In it he writes: 'Napoleon would ask of his generals: "Has he luck?" I ask of athletes: "Has he Redgrave?" Redgrave is the ability to go beyond. It is the ability to commit, day after day, to the one goal of winning.'
Not a bad filter to apply to all the Olympic advertising flooding London. Out of the blocks today: British Airways' 'Home Advantage' campaign.
So, does BA go beyond? Well, it takes guts to tell your consumers not to use your product. In this case, to refrain from flying to stay at home and give our athletes the home advantage. As strategies go it's brave and, while not quite new (Orange has been there before, to name but one), it is different from the rest of the Olympic output.
The TV execution is as beautifully crafted as you'd expect from an agency that regularly digs deep into its well of greatness. There's something pleasingly on-brand in the tone - serene, elegant - and enough trickery to have people online questioning whether it was done for real.
Yet I can't help but feel that something is being held back. BA is at pains to explain that it is still operating during the Olympics. While it's admirable to want to give our athletes a home advantage, is it enough for BA to tell us not to fly? How deep is it actually digging?
I can't fault the work, but I don't think this athlete crossed the finish line with nothing left to give.
Brand strategy verdict: 8 out of 10
An admirable campaign, and a brave strategy, but it feels as though something has been left in the tank.