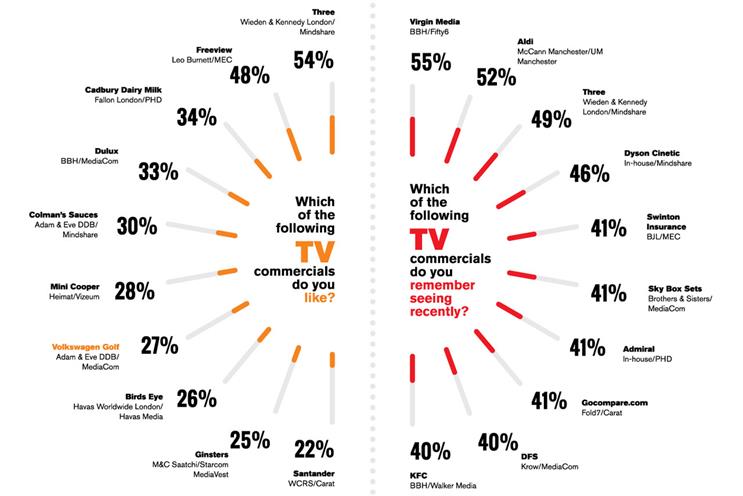 Usually the casting brief for VW spots asks only for flawless suave and sophisticated gentlemen. In this one, however, we are introduced to a very flawed "bloke with a beard".
Whilst out shopping one day for parachutes, as you do, he is taken aback by the high price of a fully functioning, well-tested model. He sees no reason why the parachute languishing in the "reduced to clear" basket would not be as effective as a more expensive option at saving him from certain death and preventing him from becoming human jam.
Not even the honest truth from the retailer – "It's not as rigorously tested. Its stitching's not as strong" – can deter the bargain-hunter. These are mere trifles, of course. Nonetheless, if he were at all wavering, a freebie from the man behind the counter, in the shape of a classy looking Designwave Digital Clock Radio (with wake-up alarm), should seal the deal – and it does.
The suave and sophisticated VW gentleman hasn't completely vanished, however. He does appear on screen, but only briefly. He pops up just long enough to pick up his Nimbus 2000 GTi parachute, for which he paid an arm and a leg. And bloody happy about it he is, too.
Strategically, this campaign is on the money. It must be difficult for a brand such as Volkswagen which can see that the world wants and expects everything to be cheap.
VW doesn't do cheap, but what it does is sell value. Every penny, and you will need quite a lot of them, is well spent. And this is the point of the ad, boldly defending its position and casting doubt on the knock-down prices and behaviours of the competition.
A well-defined sense of humour can be as memorable as a brand's colour palette or advertising spokesman.
This campaign, and there are a few executions like this out there, reinforces the credentials of a well-built, value-for-money VW, but entertains in the process. The performances are great. The bloke is sufficiently Ricky Gervais in tone to get a chuckle and the timing is spot-on. But sadly, I fear, we may well hear about him later today on BBC News – "Tragic parachutist electrocuted by faulty radio."