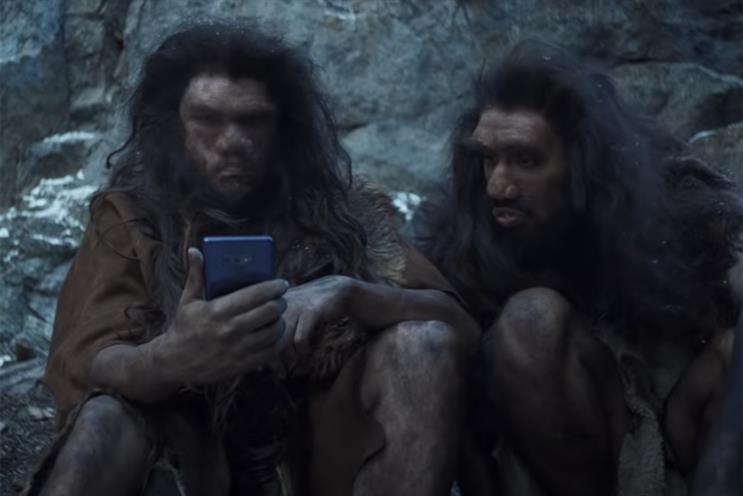 It's not at all surprising this ad from Three has made the top 10 most liked.
The whole thing is one big act of generosity from the brand to us, start to finish. Everything from the production values to the comic timing. And so it bloody should be. It's a commodity. Brand-building through the heart should be job number one.
What's more, shopping for phone deals is the dullest job known to man. So I'm grateful that Three has helped sway the decision process with my heart, not my head.
As a strategy, telling the truth about how people really use their phones has served the brand well and allowed Three to shed its creative skin time and time again. Pony. Hotdog legs. Now this "Phones are bad" campaign.
On paper, it could be seen to be dancing on a pin head with the likes of EE, which very much taps into how people use their phones within British culture, building a sense of familiarity around the brand. But Three has pulled off a bit of a coup in owning phone culture much more broadly.
Almost generically, some may argue in creative development or testing. But as the gurus have told us time and time again: tapping into the generic category values works if it's done in a distinctive and emotive way. In doing this, Three has been able to produce a thoroughly entertaining campaign across all channels that many a non-adland friend has recently commented on. Three feels bigger, more trustworthy, more impressive – despite being fourth-largest in the market. Plus, from a media efficiency point of view, the campaign feels louder than perhaps its share of voice allows.
The saying goes: if you smile, the whole world smiles with you. Three has always grinned from ear to ear because as a brand it simply loves playing back how us humans use our phones, and its smile is infectious.
Michelle Gilson is head of planning at TBWA London
TV ads 27 August-30 September 2018. Adwatch research is conducted via an internet omnibus survey among 1000 adults in Great Britain, aged 16-64, through Research Express, part of Kantar TNS, one of the world's leading data, insight and consulting agencies. Data supplied by Ebiquity.
Recall
| | | | |
| --- | --- | --- | --- |
| | Brand | Agencies | % of people who recall the ad |
| 1 | People's Postcode Lottery | In-house, Carat Manchester | 57% |
| 2 | Moneysupermarket.com | Mother, MediaCom | 52% |
| 3 | Aldi | McCann UK, UM Manchester | 50% |
| 4 | Oral-B | Publicis London, Publicis Media | 49% |
| 5 | Oak Furnitureland | Equinox TV, MNC | 43% |
| 6 | Asda | AMV BBDO, Blue 449 | 42% |
| 7= | Nespresso | McCann, Zenith | 40% |
| 7= | Nationwide | VCCP, Wavemaker | 40% |
| 9 | DFS | Krow, MediaCom | 39% |
| 10 | Gala Bingo | Cravens, the7stars | 36% |
Likeability
| | | | |
| --- | --- | --- | --- |
| | Brand | Agencies | % of people who like the ad |
| 1 | Very | St Luke's, Vizeum | 47% |
| 2= | WWF | Uncommon, Vizeum | 44% |
| 2= | Jaguar | Spark44, Dentsu | 44% |
| 4 | Lidl | TBWA\London, Starcom | 43% |
| 5 | Amazon | Lucky Generals, Initiative | 42% |
| 6 | Aunt Bessie's | St Luke's, Zenith | 38% |
| 7 | Persil | MullenLowe, Mindshare | 35% |
| 8= | Three | W&K London, Mindshare | 33% |
| 8= | BT Plus | AMV BBDO, Essence | 33% |
| 10 | American Express | Mcgarrybowen, Mindshare | 31% |