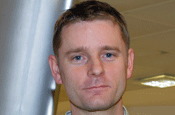 Aegis is understood to have made an original offer to ILG that was accepted and the negotiations then moved on to due diligence.
No concerns were raised during the due diligence stage, but Aegis is said to have then tabled a revised offer, about a third less than the original sum, blaming the economic outlook for lowering its bid.
The offer was rejected, as was a subsequent Aegis offer this week that, though reconfigured, was still below the original sum on the table.
Aegis is one of a handful of suitors to emerge since ILG hired investment banking advisors to undertake a strategic review of the business.
As well as Aegis, ILG has been in talks with the digital network AKQA and a number of private equity groups.
The impending change to the Capital Gains Tax rules in April is understood to have spurred talks and provided a target deadline for a deal.
Andrew Walmsley, the founder of i-level, retains a substantial shareholding in the business, as do a range of current and ex-employees.