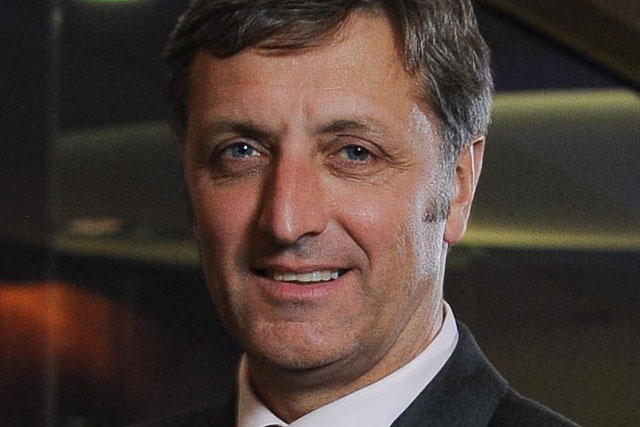 Aegis, which is in the process of being bought by Japan's Dentsu in a £3.2bn cash deal, reported group revenues of £596.8m in the first half of the year, up from £519.1m a year earlier.
Underlying operating profits rose 14.6% to £87m, but on a statutory basis after adjustments for factors such as amortisation and increased liabities for earn-outs for acquisitions, pre-tax profits slipped.
New billings in the first half totalled $3.2 billion, helped by the headline-grabbing General Motors win.
It beat rivals with second quarter organic revenue growth of 9%, ahead of Omnicom's 5.1%, Publicis Groupe's 1.6% and Interpublic's 0.8%. WPP is set to report its first half figures next week.
Aegis - which owns Carat, Vizeum, Posterscope, isobar, iProspect - has continued on the acquisition trail in the fist half of the year, buying ADsit in China and iSpy and D2D in the UK.

Buhlmann said: "During the period, Aegis continued to deliver its growth strategy, further increasing the revenue contribution from our sector-leading digital capabilities and from faster-growing regions and North America.

"This improved business mix, supplemented by targeted acquisitions, gives Aegis unrivalled ability and opportunity to deliver the integrated campaign our clients are seeking in the convergent media environment."

Commenting on the media and marketing landscape during the Olympics, Buhlman said outdoor media was the "clear winner".
He said: "As expected commercial TV was not the winner because of the BBC. But the clear winner was out-of-home."

Digital made up 36% of Aegis revenues in the first half of 2012, up from 34% the year previous.

Today's result reveal a mixed performance across different regions.

By region, at Aegis Media, which makes up the bulk of the group's revenues, EMEA revenues were up 5.3% to £306.1m, with organic growth of 2.9%.

Aegis singled out the UK, along with Russia and Turkey, as strong performing countries.

In the Americas, revenues were up by 38% to £134.8m, with organic growth of 19%.