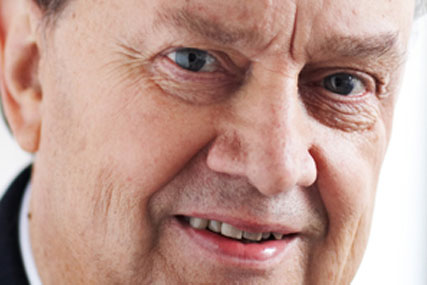 The acquisition of Australian marketing communications group Mitchell will accelerate Aegis's growth in the Asia-Pacific region.
If the bid is approved, Harold Mitchell, Mitchell founder and chairman, will become a significant shareholder in Aegis and lead the combined Aegis Media Asia-Pacific business as chairman.
Mitchell said: "Aegis is the best placed of the global agency groups for the convergent future, with a strong focus on digital and media.
"We are convinced they have enormous growth ahead of them and having Mitchell as part of their global network will be an important part of achieving that. That is why I intend to become a significant shareholder in Aegis if the transaction is approved."
Aegis Group currently operates in 82 countries around the world and pulled in an operating profit of US$141m from US$1.12bn in revenue. Mitchell is Australia's largest independent marketing communications group and recorded US$422m in gross assets in December 2009.
According to the statement, Mitchell shareholders can elect to receive consideration in cash (US$1 per share), Aegis shares (at a rate of 40 Aegis shares for every 67 Mitchell shares) or a combination of both.
Mitchell shareholders will receive the benefit of a fully franked Mitchell dividend in respect of the year ending 30 June.
Jerry Buhlman, Aegis group CEO, about the acquisition, said: "We are pleased to announce that we have reached agreement to buy Mitchell, which is a hugely successful company with a strong track record of profitable growth driven by its market leading positions in both traditional and digital media."
He said the Aegis and Mitchell businesses are a strong strategic and cultural fit: "The proposed acquisition will be earnings accretive for Aegis and will enhance the return on invested
capital in the first full year post combination."