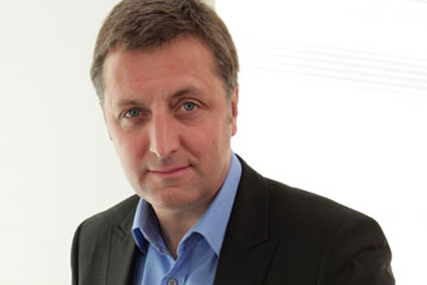 In an interim management statement this morning, Aegis reported total group revenues rose by 16.3% year on year in constant currency and 17.0% at reported rates in the first quarter, while organic growth was 8.1%.
Aegis Group's revenue growth compares favourably with its competitors. Today, WPP reported like-for-like revenue growth of 4.0%.
Earlier this month Havas reported organic growth of 3.5%, Publicis Groupe reported organic revenue growth of 4.1% and Omnicom reported revenue growth of 5.0% year on year.
Aegis Media, the division consisting of Carat, Vizeum, Isobar, Posterscope and iProspect, reported organic revenue growth of +8.0% during the first quarter which it said was driven by "continued strong momentum" across our network brands.
In Europe, the Middle East and Africa, which includes the UK, Aegis Media's organic revenue rose by 1.7% year on year in Q1 2012, which the group said was against prior year comparatives of near double-digit growth.
Aegis Media said there were "good performances" from its businesses in Russia and northern Europe in the first three months, while southern Europe "continued to face challenging market conditions".
Net new business wins were $2.9bn (£1.79bn) in the quarter, up 81.3% from $1.6bn in the same period of 2011, of which $2.5bn is from Carat scooping the global media account for General Motors.
Aegis said the GM account has only just come into effect in the second quarter of 2012 and so did not impact its organic revenue performance in the first quarter of the year.
After selling its Synovate market research firm to Ipsos for £525m last year, Aegis Group is now focused on media and digital businesses. It still owns Aztec, the Australian research film.
Jerry Buhlmann, chief executive of Aegis Group, said: "In the first quarter of 2012, which was our first full quarter as a focused media and digital communications specialist, Aegis delivered excellent organic revenue growth, particularly in the face of a sector-leading top line performance in the prior year period.
"All of our network brands performed well across our key regions, highlighting the continued positive momentum in our business.
"Our unique operating model and focus as a scaled media and digital communications specialist, fully aligned to the requirements of our clients in a rapidly-changing media environment, ensures that Aegis remains very well positioned for continuing success."
Follow Maisie McCabe on Twitter @MaisieMcCabe