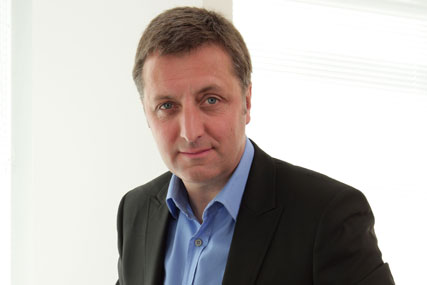 The network, which owns media agencies Carat, Vizeum and lsobar and research agency Synovate, said that the trend of improving quarterly revenues in the second half of 2009 continued in the first quarter.
The company has reiterated its predictions of 'modest' growth in the advertising market during 2010.
It said that taking into account of the effects of currency movements, acquisitions and disposals, group organic revenue was up by 1.1 per cent compared to last year.
The growth was driven mainly by Aegis Media, which delivered organic growth of 3 per cent during the first quarter.
The network said that strong performances from its businesses in developing markets, notably Asia Pacific, and China in particular, Russia and Latin America added to this growth.
In Europe and North America, Aegis said performance was mixed with modest growth in France, Italy and the UK, whilst Spain recovered from a relatively low base.
This, the network said, contrasted with more challenging markets in Germany, Netherlands and the Nordics.
The US businesses delivered a varied performance, but gained good momentum following new business wins, including Beiersdorf, the skin and beauty care group and Smuckers, the food manufacturer.
New business wins for Aegis Media totalled $800m (£550m) in the first quarter and included Deutsche Bank and De Agostini internationally and China Telecom in China.
Synovate recorded a dip in revenue of 1.9 per cent, compared to a 5.5 per cent decline in the fourth quarter of 2009.
Jerry Buhlmann, chief executive officer of Aegis, said: "Aegis produced a solid performance in the first quarter. There were tentative signs of clients' starting to increase their marketing and advertising budgets for the second half of 2010.
"Despite on-going uncertainties in the global economic environment, Aegis is well positioned for the coming year with evidence of top-line momentum, a strengthened balance sheet and strong management continuity. Against this background, we continue to forecast modest growth this year."