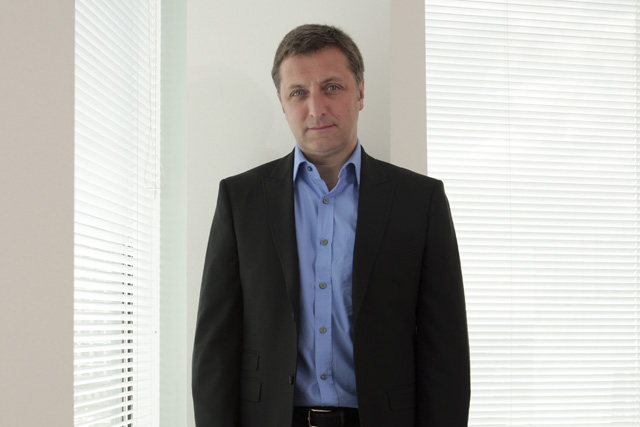 Those adept at reading between lines will note with interest that, in the same month as Aegis proposed to sell its market research division, Synovate (for £525 million, to Ipsos, subject to shareholder approval), it also moved to acquire MediaVest Manchester.
This, you could argue, is a company in the process of rediscovering its roots. Synovate owes its existence to an Aegis diversification strategy outlined more than a decade ago. That strategy has now been binned. An Aegis statement read: "The retained group of Aegis companies will be a more focused business with scope to accelerate the delivery of sustainable, profitable growth through the implementation of the Aegis Media strategy."
MediaVest Manchester, after all, is a media agency - and, of course, media is, historically, Aegis' core business. As such, you could be forgiven for thinking that this is a somewhat backward-looking step.
But it's not quite as simple as all that. The telling point about MediaVest Manchester is that it's not a rather worthy but dull regional agency - it is, in fact, one of the country's more interesting digital media agencies, with an impressive track record in performanceand ROI-oriented campaigns for a clutch of national advertisers. In other words, these deals add up to confirmation, if it were needed, that the focus for growth and expansion at Aegis is now not just on media but on digital media in particular.
1. Aegis was formed in the late 80s following the purchase of the French media broking outfit Carat by WCRS Group. Its first international expansion phase was overseen by Crispin Davis, a former marketing manager at Procter & Gamble. Davis subsequently took charge of Reed Elsevier.
2. He was succeeded in 1999 by Doug Flynn, who formerly worked for ICI and then worked for Rupert Murdoch. He moved on from Aegis in 2005 to be the boss of Rentokil.
3. Although the strategy had initially been mapped out by Davis, it was under Flynn that Aegis began to diversify into market research with an inexorable sense of purpose. Market Facts was acquired in 1999, followed by a clutch of companies in 2000, including Asian Market Intelligence, a purchase that signalled the seriousness of its global ambitions. The research assets were integrated into Aegis Research in March 2001 and this was rebranded as Synovate in June 2002. Acquisitions in this sector continued across the decade and right up until December 2010, with the purchase of Comcon, the Russian market research outfit.
4. When Robert Lerwill (a former WPP finance director but not a man with media in his blood) succeeded Flynn in 2005, Synovate's contribution to the Aegis game plan was beginning to be questioned by investors. Lerwill, however, was unmoved. But when Jerry Buhlmann succeeded Lerwill (after an interregnum: Lerwill departed in November 2008; Buhlmann was appointed in March 2010), the emphasis began to shift. Buhlmann is, after all, a media man. He was a founder of BBJ - an agency that, having been renamed Vizeum, is still part of the group.
5. Before the sale, Aegis had two wings: Synovate and Aegis Media. The latter was an umbrella for five main agency groups: the Carat and Vizeum full-service global media networks; the Posterscope outdoor specialist; iProspect, an international network of digital performance-marketing agencies; and Isobar, the branding banner for an eclectic international collection of digital agencies.
6. The Synovate sale has reopened speculation that Aegis could become a takeover target. Omnicom is believed to have had Aegis in its sights since the 90s - and has made several informal (and rejected) bids. In 2004, WPP and Vincent Bollore, the chairman of Havas, were said to be working on a break-up bid, which would have seen WPP absorbing Synovate, with Havas taking on the media properties. When WPP subsequently bought Taylor Nelson Sofres, it lost interest in the scheme; but Bollore kept stalking Aegis and again sought a break-up proposition in 2009 in cahoots with Apax Partners - again, unsuccessfully.
Bollore remains the biggest shareholder in Aegis; however, in March, he intimated that he was no longer interested in the company and was open to offers for his 26.5 per cent stake. In the wake of the Synovate disposal, there has been speculation that both WPP and Publicis may be plotting bids.
WHAT IT MEANS FOR ...
Aegis
- Leaving aside bid speculation for the moment, the Synovate sale will mean that there's a greater strategic focus on digital at Aegis. Oddly enough, though, there's an important strand of continuity in evidence here.
- The strategic insight a decade ago was that advertisers tended to be more loyal to market research companies than they were to media agencies. There was a belief, though, that if media agencies and research companies were owned by the same group, the former could leverage loyalty to the latter in their favour.
- There was also a notion that, by working in ever-greater harmony, media and research companies could generate highly effective data-driven media strategies for clients. Aegis, clearly, no longer believes in that notion of "synergy".
- Not in that form, at any rate. Following this deal, data will remain a hugely important driver for Aegis agencies and their clients - but crucially, these days, it doesn't tend to be the sort of data you get from asking consumers what they think. Today's data gold is refined from observing what they actually do online. Aegis agencies are believed to be quite good at that sort of thing.
Market Research Sector
- Ipsos now jumps to third in the global research league table behind Nielsen and the WPP-owned Kantar group.
WPP, Publicis and Omnicom
- Game on. As media spend picks up, we could be about to enter a fascinating few months in the media marketplace.