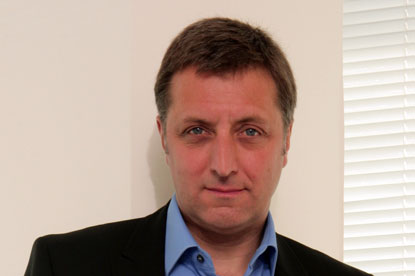 However, the group forecast that its full-year underlying profit would be in line with market consensus, thanks in part to a strong new-business performance from Aegis Media.

Aegis Group's Synovate market research business made a mid-year loss of £3.2 million and the company said that for the first time ever, market industry research growth is expected to be lower than GDP at an estimated minus 4 per cent.

In response, the group has appointed Robert Philpott as the chief executive of Synovate. He takes over from Adrian Chedore as part of a planned retirement. Philpott was formerly the chief operating officer of Synovate.

Pre-tax profits for Aegis of £6.6 million were down from £47.4 million last year, but excluding exceptionals, profits for the six months to the end of June were £43.5 million, down from £56.2 million.

Aegis said that the appointment of a chief executive, which it had expected to be made by the end of the year, may take longer as its new board of non-executive directors, under the chairman and acting chief executive, John Napier, have only just met for the first time.

Napier said: "We developed a clear strategy to perform resiliently in a downturn, which has delivered more difficult market conditions than forecast. The rate of delivery of savings is increasing, and with strong business wins in Aegis Media and an improved secured net revenue position, we expect to deliver a full-year profit outcome in line with the current market consensus."

Jerry Buhlmann, the chief executive of Aegis Media, said: I'm confident about our product and our people and we have invested heavily in terms of digital integration.