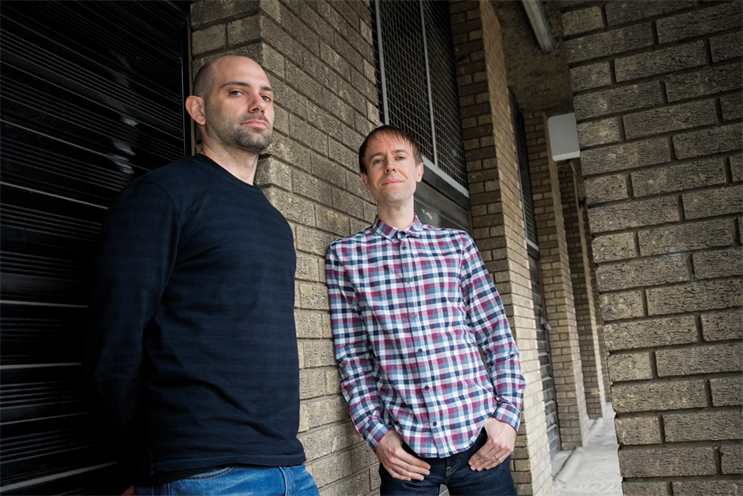 April's winners: Ben Stilitz and Colin Booth creatives, Adam & Eve/DDB
Judge: Adam Kean executive creative director, Karmarama
Winning ad: Marmite 'The Mondays'
Adam Kean executive creative director, Karmarama
I love this ad because…
I like the way it takes a potshot at all those annoying bits of research that litter the news and magazine programmes every day masquerading as fact. It's nicely written. It's intelligent. And it's funny. Good start.
All three spots in this mini campaign are well-judged and have good bits in them, but this one wins out because it lampoons the fast-talking terms and conditions that mar the end of so many radio ads.
Hang on. What if you hear this on the radio and decide you hate it? That would be ironic.
My three golden rules for a great radio ad
Revel in the control. You're the writer, you're the director, you're Orson chuffing Welles.

Meet your heroes. Hang out with Harry Enfield. Chillax with Sir Michael Gambon. Discover what Dame Helen Mirren's wry smile looks like in real life. See if you can be the first to get Paddy Considine to do a more "playful" read.

Don't think of it as radio. Call it the wireless. It just sounds more important straight away, doesn't it? Churchill, The Goons, Sylvia Plath. They all gave good wireless. People gathered round the wireless to listen. Make them gather round it again.
Winning ad: Marmite – 'The Mondays'
SFX Music intro.
VO Are you experiencing a case of the Mondays? Do you suffer from a once weekly outbreak of sore personality, swollen mood or inflamed temper? Then Marmite on toast for breakfast could be the pseudo-scientific remedy you're looking for. It's anecdotally proven to help families smash through the start of the week. To report a case of the Mondays, call the Marmite helpline on 0800 832 1835.
Hate Mondays. Love Marmite.
Marmite is best enjoyed at breakfast. Breakfast can be eaten any time of day if you get up late enough.
Users may experience a 33% increase in pizzazz.
Credits
Title The Mondays
Client Unilever
Agency Adam & Eve/DDB
Creatives Ben Stilitz, Colin Booth
Producer Mark Hellaby
Sound studio 750mph
Sound editor Mark Hellaby
Voiceover John Craven
Could you do better? Enter your work at aerials.co.uk
Hear all the winning radio ads on the Aerials Hub
The Aerials are awarded monthly by Radiocentre to the creative team behind the best radio ads entered at aerials.co.uk and chosen by an invited creative-director judge. Winners are entered into the D&AD Awards for free.