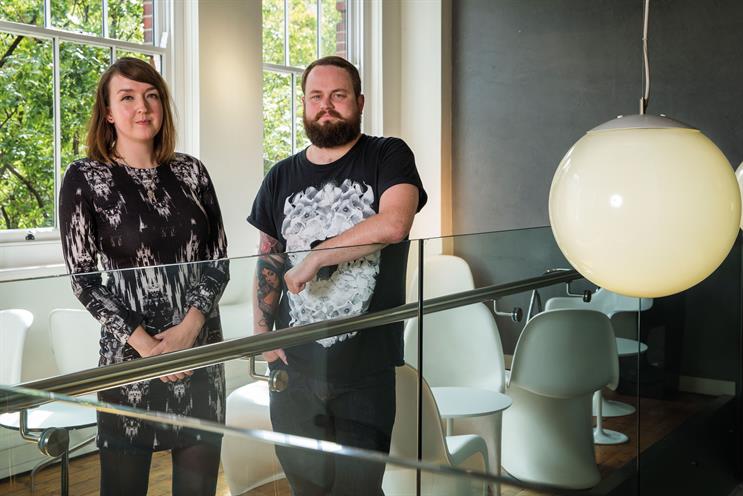 feature brought to you by Radiocentre
August's winners: Steph Ellis and Rory Hall copywriters, Adam & Eve/DDB
Judge: Jason Gormley executive creative director, 18 Feet & Rising
Winning Ad: The AA 'Fuel Assist'

Jason Gormley executive creative director, 18 Feet & Rising
I love this ad because…
You can feel the level of care that has gone into it – from the unhurried pace (sounds more like 60 seconds than 30) to smart sound design that separates each scene without overpowering it.
The "official" voiceover dances between reassuring and patronising – however, the makers obviously have a respect for their audience and take pride in their craft.
Still, I can't help wishing for a bit less craft and a bit more grit. Advertising seems suffocatingly nice right now and radio is our "secret" weapon – a place to experiment and make mistakes. It's the most punk-rock medium we have.
My three golden rules for a great radio ad
- Dig great audio. Like Chris Morris' Blue Jam. And Douglas Adams' The Hitchhiker's Guide To The Galaxy (still the best thing I've heard on radio).
- Be the bouncer. Find out who's going to your recording session beforehand and – if you can't get rid of them – lay down some "house rules" to manage the crowd. People in the studio who make phone calls/obliviously chat away are disrespectful to the work and the talent. Kick 'em out.
- Cast against type. We wanted a softly spoken (yet compelling) doctor and got in Keith Allen. He was spot-on. A decent character brief didn't hurt either.
Winning ad: The AA 'Fuel Assist'
[Throughout, we hear engines choking, the roadside and cars rushing past to give a sense of place and the problems the people are having.]
F-fff-iddlesticks!
Oh, not AGAIN!
I am f-beeeeeeeeeeeep-ing beeeeeeeeeep!
Four years of a diesel engine and you go and put unleaded in…
AAAARRRGGGHHH!
Blast it all!
Idiot, idiot, idiot, idiot.
Oh man, my mum's going to kill us.
Oh, f-bleeeeeeeeeeeeep!
MVO: Don't worry if you've put the wrong fuel in your car – our Fuel Assist service can handle it. We are the Automobile Association.
We are the AA.

Credits
Title Fuel Assist
Client AA
Agency Adam & Eve/DDB
Writers Steph Ellis, Rory Hall
Producer Jordan Cross
Post-production Clearcut Sound
Sound engineer James Clark

---
Could you do better?
Enter your work at
aerials.co.uk
---
The Aerials are awarded monthly by Radiocentre to the creative team behind the best radio ads entered at aerials.co.uk and chosen by an invited creative-director judge. Winners are entered into the D&AD Awards for free.
#AerialAwards
campaignlive.co.uk/go/aerials