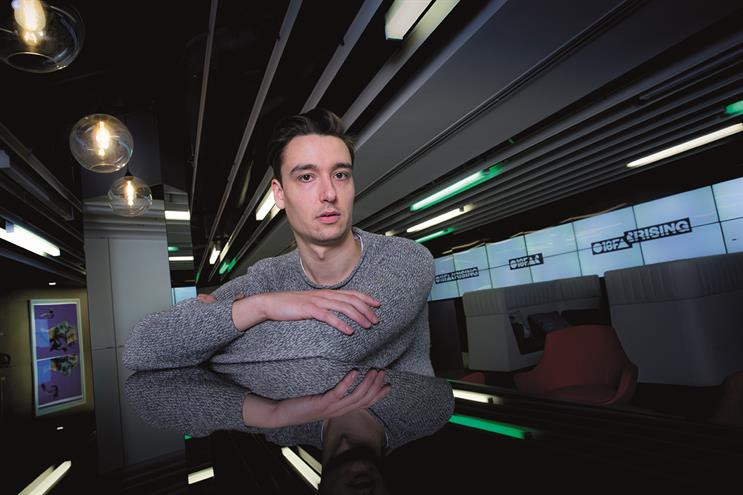 Winner: Toby Roberts (above), creative, 18 Feet & Rising
Judge: Yan Elliott (below), executive creative director, The&Partnership London
I chose this ad because...
It sounded like a nagging child, but it was an adult voice. That intrigued me. I had no clue what it was about until the end. That kept me interested. And then the idea, born out of the insight that there is a voice in your head coercing you into things you shouldn't do, is a truth. So I believed it. Finally, it had a good ending; a dark twist that created impact.
That's important because, in this type of script, you want to leave the listener with something to remember. This ending had menace and was a tad haunting, which will keep you thinking about it for a while. That's exactly what you want when the station is playing the next track – very likely to be an Ed Sheeran number, so who knows? You may have done some people a favour. Good work.
How would you encourage creatives to 'See radio differently'?
Never be a snob.
Let alone a media snob. Radio is a great medium. An opportunity to be heard is an opportunity to shine. Try your best to seize it.
Can the campaign start on radio?
Too often radio is used to echo what the advertising may be saying online or on TV, but can it provide a different perspective? Can it start a bigger conversation?
Respect your audience.
No one likes being shouted at – unless it's bloody funny. Then all rules go out of the window anyway.
---
Winning ad: BeGambleAware 'Nuisance'
VO1 (starts like a whining child, then turns sinister) Pleeeeeease! Pleeeeeease play with me again? Pleeeeeease, I'm so bored without you. You don't need to go to work. Just stay with me another hour – half an hour? Just five little minutes! Come on. You promised. You always want to play. You love playing. You can win this time. One little game. That's all.
VO2 If gambling is getting in your head, go to begambleaware.org.
CREDITS
Client BeGambleAware
Agency 18Feet&Rising
Creative Toby Roberts
Creative team Daisy Bard, Orla O'Connor
Executive creative director Will Thacker
Producer Lewis O'Brien
Senior account manager Emma French
Recording studio Factory
Sound engineer Dan Beckwith
Could you do better? Enter your work at aerials.co.uk
Hear all the winning radio ads on the Aerials Hub
The Aerials are awarded monthly by Radiocentre to the creative team behind the best work entered at aerials.co.uk and chosen by an invited creative-director judge.