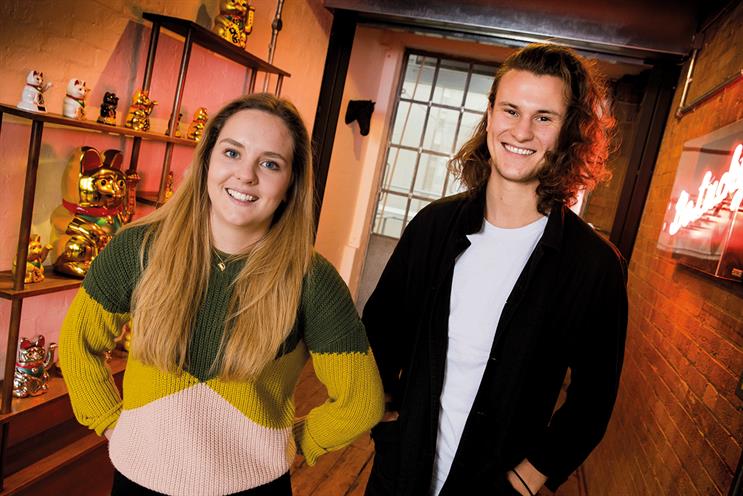 Winners: Kendal Peters and Ben Martin, creatives, Lucky Generals
Judge: Ian Heartfield, executive creative director, BBH
I chose this ad because…
This ad is super simple, uncluttered, and perfectly paced. All too often radio ads are overwritten, meaning performances are rushed, messages are lost, and comedy timing suffers. Silence can be just as compelling as words. But in this case the script is spot on. I guess having a poet involved helps, but still…
I also love that this ad is time relevant. Waking up and hearing a message about Breakfast Tea at breakfast time makes me feel warm and fuzzy. It is a great companion piece to the TV ads (my favourite is the one where the Kaiser Chiefs sing the hold music for Yorkshire Tea live in the office).
This ad is therefore evidence that this is a proper, long-lasting, multimedia campaign – not easy to write, even harder to sell. Hats off.
How would you encourage creatives to 'See Radio Differently'?
Create your own opportunities
Radio is the medium that has fewer clients' eyes (or rather, ears) on it than any other. As such, it's easier to get a great idea written and sold. Fed up with not getting your work made? Turn your attention to radio and get back into the habit of making things. Making feels good.
Make it your way
With radio, you get to work with talent directly. There are no middle-men. You are the writer and the director. Ever wanted to direct Dame Judi Dench? Write a script for her and you can.

Prove your mettle
Radio is where a writer gets to prove that he or she can write something other than an email, a tweet or a piece for Campaign.
---
Winning ad: Yorkshire Tea 'Breakfast brew'
Ian McMillan: Morning, poet Ian McMillan here. Yorkshire Tea have asked me to kick-start your day, so here it is – my ode to breakfast time.
The early light like a work of art,
The urgent song of the swooping birds;
Day feels like it's about to start:
A rush of ideas, shaped into words.
This is the perfect time to think
Then grab the morning from the shelf
And glug a brew by the kitchen sink,
Just as the day kick-starts itself.
Female VO: Yorkshire Tea Breakfast Brew – proper powerful.
CREDITS

Agency Lucky Generals
Creatives Kendal Peters and Ben Martin
Poet Ian McMillan
Executive creative director Danny Brooke-Taylor
Producer Georgia Totvanian
Account director Vickie Ridley
Post production 750mph
Sound engineer Mark Hellaby
Could you do better? Enter your work at aerials.co.uk
Hear all the winning radio ads on the Aerials Hub
The Aerials are awarded monthly by Radiocentre to the creative team behind the best radio ads entered at aerials.co.uk and chosen by an invited creative-director judge.
#SeeRadioDifferently