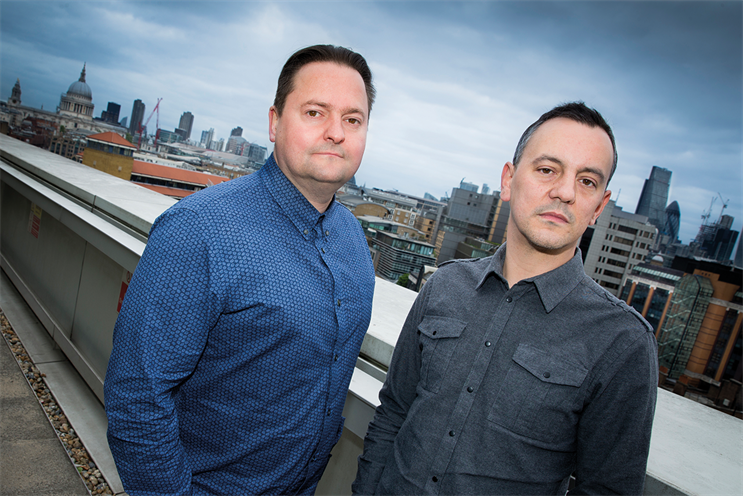 Winners: Alan Wilson and Diccon Driver, creatives, Abbott Mead Vickers BBDO
Judge: Chaka Sobhani, chief creative officer, Leo Burnett



I chose this ad because…
It's so tricky to come up with new ways to tell folk what they already know: that they should quit smoking and do it now. I say that as an ex-smoker who often used to turn down the volume or flick stations to avoid being scared or reminded.
This ad has a simple but clever idea at its heart, and one based on a real truth for smokers – that finding your breath becomes harder doing the simplest of things. Things like reading out 20 seconds of a script in one breath.
Stripped back, and with no tricks or gimmicks, its strength is in its simplicity as well the natural, believable performance; every smoker will know and feel the truth as they hear him run out of breath against all his efforts. A smart and really well-written ad that shows the power of good radio. Nice one.
How would you encourage creatives to 'See Radio Differently'?
Have some bloody fun with it! Radio can sometimes become a parish notice board as opposed to a springboard for an idea that gets the imagination revved. Try things, mess about, find new ways through the play. It's all in the performance – great voiceovers can be the difference between a script coming to life or turning you off.
You don't need famous actors – give good briefs to VO agents and you'll get surprising results. Give yourself time to write your ideas. That way they have a chance to be good. Pretty obvious to say, but if it's the thing you knock out in five minutes, likelihood is it'll be shit.
Winning ad: Cancer Research UK 'The Breath'
John Hi, my name's John. I'm about to take a deep breath and try to read the following out loud, in one go, without stopping.
(He takes a deep breath.)
John If like me you've noticed you run out of breath doing things like playing with your kids you've probably thought about quitting smoking but doing it alone can be tough that's why I'm going to contact a local Stop Smoking advisor who'll give me one-to-one support and advice to make sure I quit for good –
(He runs out of breath, then inhales deeply.)
John…so I'll no longer run out of breath carrying out simple tasks like this one.
John To find a Stop Smoking advisor who'll give you the best chance of quitting for good, visit nhs.uk/smokefree.
Credits
Client Cancer Research UK
Agency Abbott Mead Vickers BBDO
Creatives Diccon Driver, Alan Wilson
Creative directors Alex Grieve, Adrian Rossi
Producer Frankie Burwell-Wright
Production house Wave
Engineer Parv Thind
Could you do better? Enter your work at aerials.co.uk
Hear all the winning radio ads on the Aerials Hub
The Aerials are awarded monthly by Radiocentre to the creative team behind the best radio ads entered at aerials.co.uk and chosen by an invited creative-director judge.
#SeeRadioDifferently