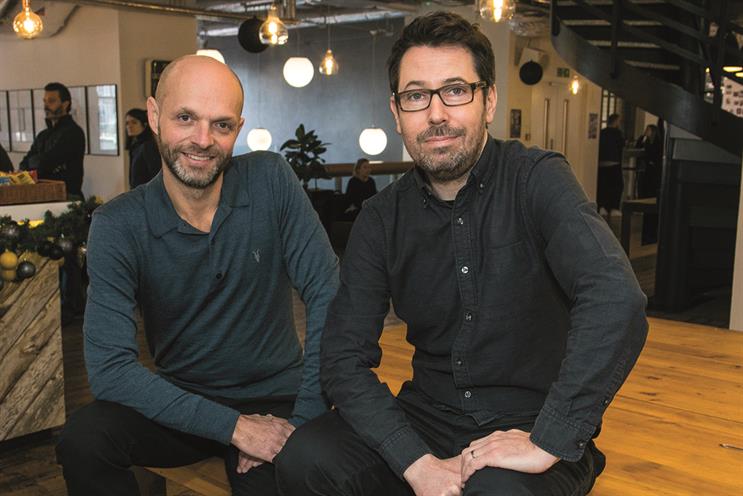 Winners: Matt Woolner and Steve Wioland, creative directors, Adam & Eve/DDB
Judge: Anna Carpen Creative partner, 18 Feet & Rising
I chose this ad because…
My whole childhood was spent listening to audiobooks – eight-hour car trips to Scotland, a cassette tape or two before bed. And even at a young age, the narrators were fantastic at building pictures and characters in my mind without having to swap cast to read different lines. So there's something wonderfully nostalgic about listening to this audiobook-style radio spot for Great Western Railway.
By weaving the product benefits into the narrative, the script builds a clear picture in our minds of cycling in country lanes, discovering caves and unearthing fossils. Poor old Aunt Fanny stuck in her car won't be able to join the gang! The creatives have clearly had great fun writing this script. It's pure, it's simple and it grabs the listener by both ears.
How would you encourage creatives to 'See Radio Differently'?
Have fun with characters
Just because you are advertising to a female audience age 45+, that doesn't mean they have to star in your script.
Allow for inspiration
Always leave time to improvise in the sound studio. There are brilliant voiceover artists out there, many of whom are part-time comedians. Let them run wild.
Explore the medium's strengths
Use the fact radio is purely sound to your advantage. An invasion of a million aliens would cost a huge amount of money for TV. This isn't a problem for radio, it's a fun creative challenge.
---
Winning ad GWR 'Waiting for Aunt Fanny'
Narrator (in children's audiobook style) The Famous Five were on an adventure, aboard a Great Western Railway train. On arrival, there was a call from Aunt Fanny, who'd chosen to travel by car.
"She's hours away," said Julian, "…stuck in a traffic jam."
"Oh good!" said George. "That gives us enough time to cycle down country lanes, discover a hidden cave and unearth some fossils!"
"Excellent suggestion!" replied Dick.
And off they went.
VO Beat the traffic with Great Western Railway. Adventures start here.
CREDITS
Agency Adam & Eve/DDB
Creative directors Matt Woolner and Steve Wioland
Executive creative director Ben Tollet
Producer Natasha Alderson
Recording studio/post production 750mph
Engineer Andy Humphreys
Narrator/VO Jan Francis
Could you do better? Enter your work at aerials.co.uk
Hear all the winning radio ads on the Aerials Hub
The Aerials are awarded monthly by Radiocentre to the creative team behind the best radio ads entered at aerials.co.uk and chosen by an invited creative-director judge.
#SeeRadioDifferently