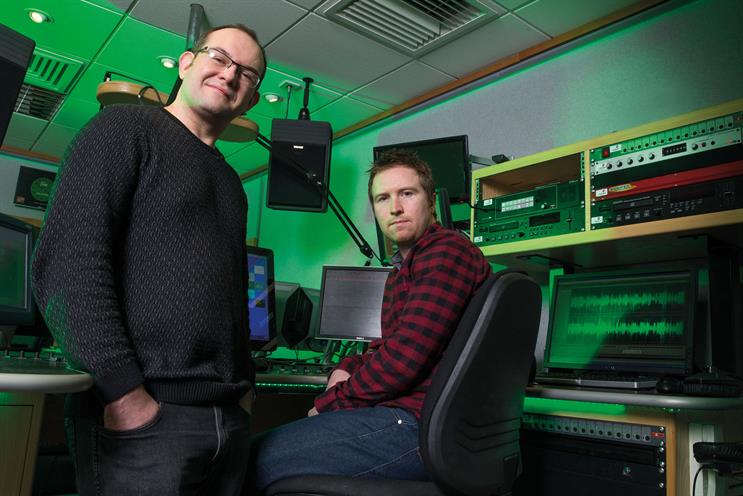 January winners: Simon English copywriter; Carl Woods producer, Orion Media
Judge: Mark Goodwin creative director, M&C Saatchi
Winning ad: West Mercia Safer Roads Partnership 'drink'
Mark Goodwin creative director, M&C Saatchi
I love this ad because…
I wasn't crazy about this spot when I first listened to it. But the next day, it was the one I remembered. I still remembered it the day after that and the day after that.
There's something oddly haunting about it: a snippet of memory forcing itself to the surface. It used and subverted the medium more than any of the other contenders.
It's not perfect (I think the end voiceover could be improved) but it is interesting – and interesting is a good place to be.
My three golden rules for a great radio ad
I'm not a great one for rules, but try to appreciate the specialness of radio and what sets it apart from other channels.
The voice was our first medium and radio is the voice in its purest form. Revel in the beauty and power of the spoken word to do and say things in ways you can't in other media.
Listen to as much as you can. Decide what works and what doesn't. Enjoy the good and cringe at the bad.
Embrace the restrictions of the four elements: words, voice, sound, music. Exploit them. Subvert them. Experiment with them.
Winning ad: West Mercia Safer Roads Partnership 'drink'
FX It sounds like we are underwater – dream-like, unintelligible, blaring horn distorted.
FVO There's a child in the back.
There's a child in the back.
FX Now clear, we hear a horn blaring constantly, as if the driver's head is lying on the steering wheel.
FVO There's a child in the back.
There's a child in the back.
There's a child in the back.
There's a child in the back.
MVO Drink-driving has lasting effects.
Even the morning after.
Think.
Credits
Title: Drink
Client: West Mercia Safer Roads Partnership
Agency: Orion Media
Copywriter: Simon English
Producer: Carl Woods
Sound studio: In-house
Production company: Orion Productions
Engineer: Carl Woods
Voiceovers: Katy Maw, Jon Strickland
Could you do better? Enter your work at aerials.co.uk
Hear all the winning radio ads on the Aerials Hub
The Aerials are awarded monthly by Radiocentre to the creative team behind the best radio ads entered at aerials.co.uk and chosen by an invited creative-director judge. Winners are entered into the D&AD Awards for free.