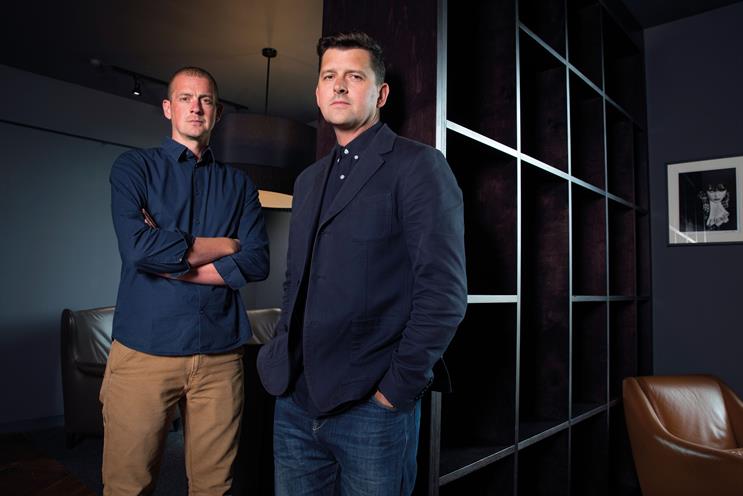 July's winners: Graham Lakeland and Richard Robinson creative directors, Leo Burnett
Judge: Richard Denney executive creative director, DLKW Lowe
Winning Ad: McDonald's 'Beth's a hero'
Richard Denney executive creative director, DLKW Lowe
I love this ad because…
McDonald's is open 24 hours: what a great brief. I love the gentle sense of humour delivered in this idea and the way it has been crafted. From Beth camped outside her local designer outlet to the random dog barking in the distance, every part of it grabs my attention and makes me use my imagination.
I can picture the story perfectly. And, finally, although the McDonald's sound mnemonic is recognisable across the land, well done McDonald's for allowing its brand name to be mentioned only once – and not even at the end.
My three golden rules for a great radio ad
- Use your imagination. Remember, you only have sound to play with. So – like McDonald's did so well – make sure it's different and engaging enough for people to remember.
- Who are you talking to? Seems obvious but find out when and where you're running. This can definitely help you paint a better picture of the audience you are talking to.
- Think craft. Bad radio ads aren't just down to weak ideas; the craft can be equally awful. Treat the production like you would a TV commercial. Use the best sound engineers – they are your directors. They live life in sound and know how to do it well.
Winning ad: McDonald's 'Beth's a hero'
Call yourself a bargain-hunter? Compared to Beth, you are but last season's shop-soiled clutch bag with 5 per cent off.
Because when you're tucked up in bed dreaming of a half-price halter-neck, Beth is camped outside her local designer outlet, waiting for the shutters to roll up, living your dream.
And while she is, she knows McDonald's are there with over 500 restaurants open 24 hours.
If you're awake, we're awake.
SFX: Five-note sting.

Credits
Title Beth's a hero
Client McDonald's
Agency Leo Burnett
Writers Graham Lakeland, Richard Robinson
Producer Adam Furman
Post-production Factory Studios
Sound engineer Jon Clarke
---
Could you do better?
Enter your work at
aerials.co.uk
---
The Aerials are awarded monthly to the creative team behind the best radio ads entered at aerials.co.uk and chosen by an invited creative-director judge. Winners are entered into the D&AD Awards for free.
#AerialAwards
campaignlive.co.uk/go/aerials