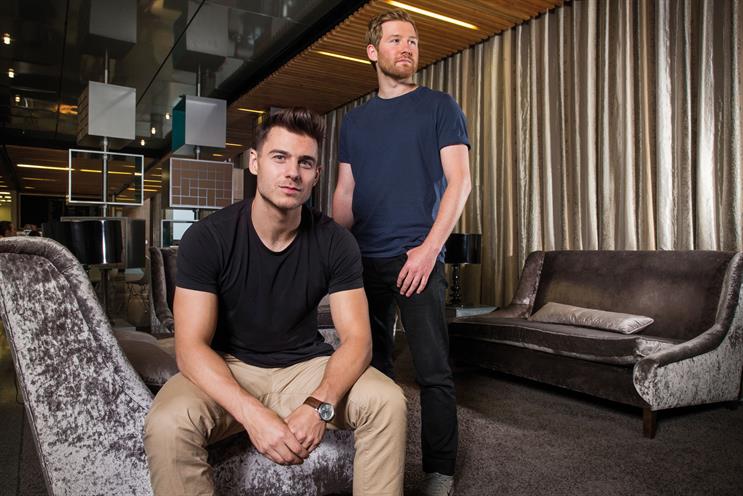 June's winners: Andrew Long and James Millers, creatives, DLKW Lowe
Judge: Gerry Human, chief creative officer, Ogilvy & Mather London
Winning Ad: Persil 'future jobs - perfumer'
Gerry Human, chief creative officer, Ogilvy & Mather London
I love this ad because…
When you listen to this month's winner, you might think I've chosen a stinker. But hang in there. Although it starts off like a cheesy perfume ad, complete with husky voice and spa-style ambient music, the narrative takes a surprising twist, revealing that it's actually for Persil ("Dirt is good").
It's a great example of a well-crafted misdirect – a handy radio technique because, of course, you can't see what's coming. The actor's performance is first-rate. She adds just the right amount of irony to the set-up and delivers the twist perfectly. The spot is well-thought-through and perfectly executed. That's why it's a winner for me.
My three golden rules for a great radio ad
- Have an open mind. I interfere as little as possible – especially in the beginning. I prefer to keep things loose and try a few test scripts. Experimenting on radio is relatively inexpensive. We always get a better result when we start with an open mind.
- Don't try too hard. There are brilliant studios, engineers and actors in London so, when you have a great idea, work with the best talent and let them get on with it. People are used to irritating and overproduced ads shouting at them, so simple ideas work best.
- Don't be in a hurry. Most radio ads try to squash in as much as possible. The best ones strip it all out and make a single point. Just like any other medium, I guess.
Winning ad: Persil 'Future Jobs - Perfumer'

Soft instrumental music like you would expect to hear on a high-end perfume commercial.
Woman: [A slow, seductive voice] Rose petal eau de parfum.Awaken your senses to a truly divine aroma.Seductive and soft, this fragrance blends deep, floral scents with musky, green notes.Fresh grass and rose petals, delicately balanced with hints of cloudy pond water from the back of the garden.And stirred…
[The music suddenly cuts out and the voice changes to that of a young girl]
SFX: Outdoor ambience.
Girl: …with a stick in an old jam jar.Mmmm!Mum, smell my new perfume!
VO: What we do as a child shapes what we become as an adult.Persil. Dirt is good.

Credits
Title Future jobs – perfumer
Client Persil
Agency DLKW Lowe
Writers Andrew Long, James Millers
Producer Camille Hanish-Oakes
Post-production Grand Central Recording Studio
Sound engineer Ben Leeves
Voiceover artists Vinette Robinson, Abigail Leeves
---
Could you do better?
Enter your work at
aerials.co.uk
---
The Aerials are awarded monthly to the creative team behind the best radio ads entered at aerials.co.uk and chosen by an invited creative-director judge. Winners are entered into the D&AD Awards for free.
#AerialAwards
campaignlive.co.uk/go/aerials