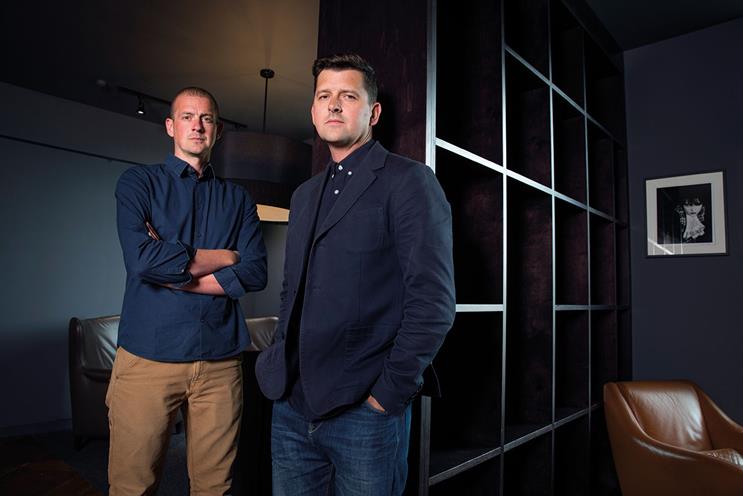 June's winner: Graham Lakeland, Richard Robinson creative directors, Leo Burnett
Judge: Sam Cartmell creative partner, Ogilvy & Mather
Winning ad: McDonald's 'Driver'
Sam Cartmell creative partner, Ogilvy & Mather

I chose this ad because…
It's humble and relevant. It understands how I feel as a parent driving on Britain's dark roads with a precious cargo in the back. There were dafter, louder spots, but this one knew its place in my life and so I welcomed it in.
The "People's Poet" approach feels right, too. As a writer, it's tempting to overplay the passion and, before you know it, you're soaring like a poor man's Dylan Thomas, giving it "bible-black" when you just need to sell a coffee and apple pie. But this gentle tone of voice is spot-on and – like the food it's selling – comforts me as I drive down life's long road.
My three golden rules for a great radio ad
Be a complete Dickens. He wrote and rewrote right up to his deadline, and he did alright.

Be different. Think how your spot will sound in among all the others. The quiet calm of this month's winner stood out from all the jam-packed chaos.

Be socially relevant. Escape the London bubble and listen to the real conversations people are having and the language they're using. Ask yourself: will anyone really care if I just shout my sales message for 30 seconds? Make sure your idea is talked about after its paid-media period ends.
Winning ad: McDonald's - 'Driver'
Male driver The roads have emptied. Only us left. Kids sleeping in back. Cat's eyes shine bright. White lines roll by. The rhythm of the street lights. Radio hums quietly. Rain starts. Hypnotic wipers. Pull in. Hot latte and apple pie. Ease back into the darkness.
MVO Over 600 McDonald's open 24 hours. We are awake.
SFX Five-note McDonald's sting.
Credits
Title 'Driver'
Client McDonald's
Agency Leo Burnett
Creatives Graham Lakeland and Richard Robinson
Producer Adam Furman
Post production Factory Studios
Engineer Dan Beckwith
Could you do better? Enter your work at aerials.co.uk
Hear all the winning radio ads on the Aerials Hub
The Aerials are awarded monthly by Radiocentre to the creative team behind the best radio ads entered at aerials.co.uk and chosen by an invited creative-director judge. Winners are entered into the D&AD Awards for free.