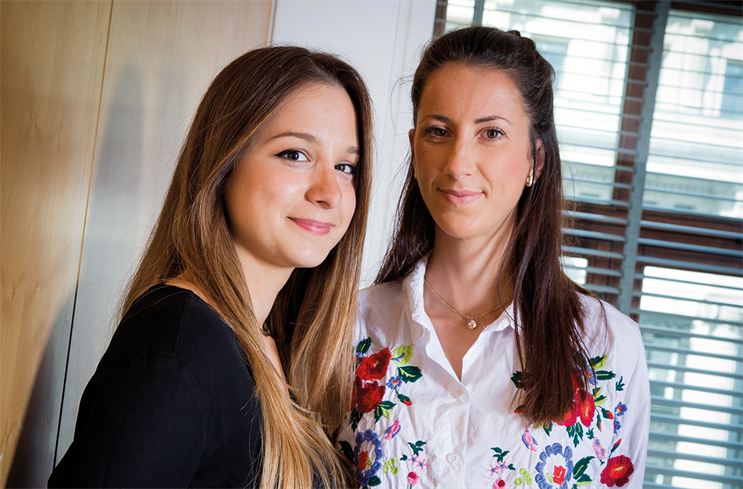 Winners: Maria Sousa Machado and Claire Stokes, creatives, BBH
Judge: Ryan Newey, founder and executive creative director, Fold7
I chose this ad because…
With charity ads for the NSPCC and Alzheimer's in this month's shortlist, it's difficult to compare with commercial spots. So I judged on which made the most of a core, everyday challenge: to make even the most uninteresting sound interesting.
Putting messages to music is a simple mechanic that gets a message hummed by the nation. Once, such ads were a staple. Kia-Ora's "just for me and my dog" was regularly sung in my home and "I'm a secret lemonade drinker" conjures fond memories. And that's why I'm picking the KFC ad.
Simple and effective with its cute little ditty, it's short and sweet at 20 seconds. Too many creatives seem to feel longer on radio is better or somehow more complete; neither is true. So at a time when we need smiles, bring on more ditties. "Um Bongo, Um Bongo, they drink it in the Congo…"
How would you encourage creatives to 'See Radio Differently'?
Casting is key. This sounds obvious, but the right casting can add more than just a great voice, and the best ads come from a sense of play in the session. Record the ads yourself first. Don't just read them out loud – play with them, experiment, see what you learn and what evolves from where you started. Harness the format and do what won't work on TV.
Winning ad: KFC 'FIrst date'
MVO [speaking in time with music]
Katy and Tom were on their first date,
somewhere fancy you know where the crockery's ornate.
But the place was pricey and the portions tiny,
so they went to KFC to spend their money wisely.
They filled up on snacks from just 99p
and leant in for a kiss [breaking into song] over a pot of gravy.
Subject to availability. Prices may vary.
Credits
Client KFC
Agency BBH
Creatives Claire Stokes, Maria Sousa Machado
Producer Tandy Tatter
Production company/sound house String and Tins
Engineer Joe Wilkinson
Could you do better? Enter your work at aerials.co.uk
Hear all the winning radio ads on the Aerials Hub
The Aerials are awarded monthly by Radiocentre to the creative team behind the best radio ads entered at aerials.co.uk and chosen by an invited creative-director judge.
#SeeRadioDifferently