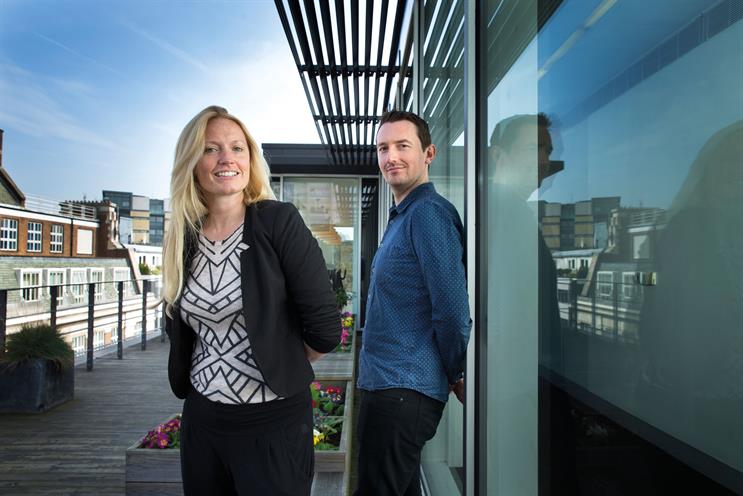 March's winners: Katy Hopkins and Steve Hawthorne creatives, WCRS
Judge: Jim Thornton creative director, VCCP
Winning ad: Born Free 'Cookery Show'
Judge: Jim Thornton creative director, VCCP
I love this ad because…
I'd say it's nigh on impossible to ignore a chef interrupting the traffic, news, MOR classics and genial banter that is the midweek afternoon show on, say, Palm 105.5 by butchering and cooking a live, pregnant gorilla. As an ad against the horrific trade in bushmeat threatening the world's remaining gorillas, this idea pretty much nails it. Personally, I'd have made much more of the special effects – both in variety and hideousness – to contrast better with the relaxed style of the chef. But that's just me being picky. Apart from that, it's a simple idea well told. Congratulations, everyone.
My three golden rules for a great radio ad
- Listen to great radio. This American Life for storytelling, Radiolab and Jarvis Cocker's Wireless Nights for innovative production, and Down The Line for comedy characters and dialogue.
- Ninety-nine per cent of the time, cast actors and performers rather than voiceovers. Then book them for more time than actually needed and allow them to improvise, rewrite and ad-lib to their hearts' content.
- Always write and record more scripts than required. Studio time is comparatively cheap, so make the most of it. Some scripts will improve with performance; some will turn out worse through the speakers than on the page. Give yourself, and your client, choices.
Winning ad - Born Free 'cookery show'
SFX: Music followed by ambient kitchen sounds.
Chef: Hello, welcome back. Today, we're going to prepare some Viande de Brousse. This exotic dish is proving especially popular with those who like their meat extra rare.
SFX: Knife being sharpened.
Chef: First, trim away any fat…
SFX: Flesh being sliced.
Chef: …gristle...
SFX: Gristle being cut.
Chef: …fingers.
SFX:Bones being chopped.
Chef: That's it. Don't worry if your gorilla is still alive at this point, as that won't affect the flavour.
SFX: Groan silenced by one heavy chop.
Chef: Drain any juices into a bowl.
SFX: Liquid splashing into metal container.
Chef: Then we need to separate the babies using a tearing motion. Don't throw them away, though. Set these aside, as we'll use them later.
SFX: Knife being picked back up.
Chef: Now you're ready to chop into bite-sized chunks and pop into the pan. Finally, sprinkle on some seasoning to make your dish easier to swallow.
SFX: Pepper grinder. Fade out.
FVO: The illegal bushmeat trade is one of the biggest threats facing Africa's wildlife and is driving them to extinction. If it isn't to your taste, do something about it at Bornfree.org.uk.
---
Credits
Title Cookery show; Client Born Free; Agency WCRS; Writers Katy Hopkins, Steve Hawthorne; Producers Joe Pawsey, Sarah Barber; Post-production Factory; Sound engineer Dan Beckwith; Audio creative director Anthony Moore; Audio producer Rebecca Bell
---
Could you do better?
Enter your work at
aerials.co.uk
---
The Aerials are awarded monthly to the creative team behind the best radio ads entered at aerials.co.uk and chosen by an invited creative-director judge. Winners are entered into the D&AD Awards for free.
#AerialAwards
campaignlive.co.uk/go/aerials