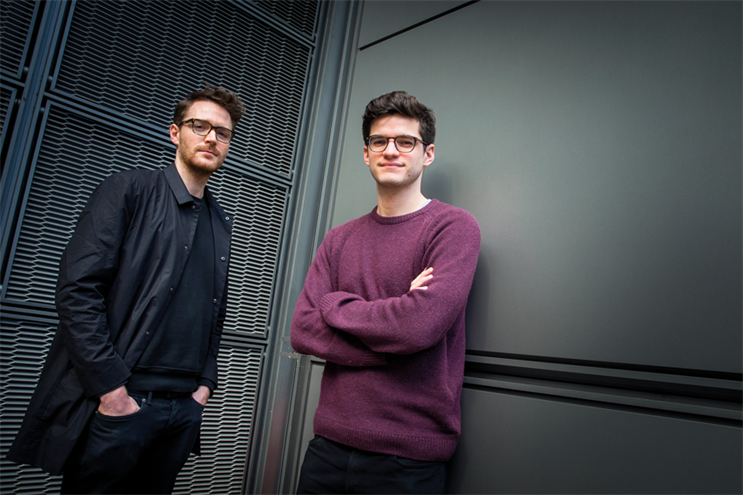 March winners: Richard Biggs and Jolyon White creatives, 4Creative
Judge: Alex Grieve and Adrian Rossi executive creative directors, AMV BBDO
Winning ad: Curry's PC World 'bootcamp'
Alex Grieve and Adrian Rossi executive creative directors, AMV BBDO
We love this ad because…
Well, let's not get carried away. Love is a big word reserved for things such as our children, Joe Root and an egg-and-bacon bap with lashings of HP Sauce. But there's certainly a lot to like.
The ad, like Channel 4, is disruptive, cheeky and clever (with a nice nod to Orson Welles' War Of The Worlds radio broadcast). In short, it does the thing that any good trailer should do: it piques our interest.
And so, the E4 series The Aliens shall be Sky Plussed and join the hundreds of other series that in some parallel universe we shall find the time to watch.
Our three golden rules for a great radio ad
Write a 30-second ad as though it were a 20-second one. Those extra ten seconds will give room for your actors or SFX or whatever to do their thing.
Heed the words of the Pixar genius Andrew Stanton, who once said: "Don't give the audience four; give them two plus two. People like to work things out for themselves."
Always book a session between 12-2. That way, you can get lunch. Kulu Kulu Sushi is always good. Egg-and-bacon baps are even better.
Winning ad: E4 – The Aliens 'butter'
VO Everyone knows that nothing brings the family together like butter. That's why we…
SFXLoud interference/static, then silence.
Paulette This is a message from the alien league.
For too long, the humans have treated us as second-class citizens.
It is time to rise up as one and stop them disrespecting us.
Fight human oppression. Join us at alienleague.co.uk.
SFX Loud interference/static.
[Laughter] No! You pass the butter!
[Laughter]
Credits
Title Butter
Client E4 – The Aliens
Agency 4Creative
Creative directorNeil Gorringe
Creatives Richard Biggs, Jolyon White
Producer Rory Maclean
Sound studio Envy
Sound editor Arge
Voiceovers Jon Culshaw, Chanel Cresswell
Could you do better? Enter your work at aerials.co.uk
Hear all the winning radio ads on the Aerials Hub
The Aerials are awarded monthly by Radiocentre to the creative team behind the best radio ads entered at aerials.co.uk and chosen by an invited creative-director judge. Winners are entered into the D&AD Awards for free.