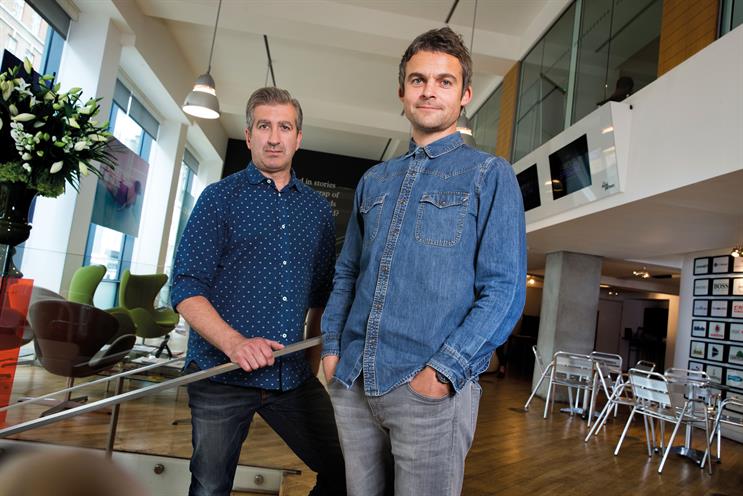 May's winners: Paul Moran and Gary McNulty creative directors, Grey London
Judge: Ben Middleton creative partner, Creature London
Winning Ad: Duracell 'perfectionist'
Ben Middleton creative partner, Creature London
I love this ad because…
The "Duracell lasts longer" brief is an incredible one that should win you awards, but I don't want to take anything away from this execution. A man delivering a brilliantly written, mortifying best man's speech to a wedding party is able to go on and on and on as he has put Duracell batteries in his microphone. The voiceover casting is natural, with the perfect balance of believability and comic timing. The crowd's "oohs" and "aahs" are well-timed and the inspired laddish "yes" halfway through made me properly LOL. Well done to the team behind this example of just how good this medium can be.
My three golden rules for a great radio ad
- Figure out the most disruptive way to convey your message. Could you compose music or record some obscure sound from the real world?
- Harness listeners' imagination. A wise man from Leeds once told me that radio's the only place where you can use the air force to tow a ten-ton cherry through the sky then drop it on to a 700-foot mountain of whipped cream floating in a hot chocolate-filled lake before 25,000 spectators. An amazing scene only possible on radio.
- Don't default to run-of-the-mill voiceover artists – they rarely sound distinctive. How refreshing it was when Vodafone used Idris Elba for its "power to you" campaign – a different-sounding voice with bags of character.
Winning ad - Duracell 'Perfectionist'
Wedding atmosphere.
MVO1:
Tony says I was the obvious choice to be his best man because, apparently, I'm "the reliable one".
So no pressure, then…!
You'll have noticed I got him to
the church on time and didn't lose
the rings.
Furthermore, ladies and gentlemen, I've even put new batteries in this microphone to make sure the speeches don't get cut short.
So it looks like I'm "the reliable one".
But Tony – he's the perfectionist. Just look at the lady by his side.
SFX:
Warm response from the guests.
MVO1
: But spare a thought for those who didn't make the grade.
Remember Joanna?
And Lisa? Jane. Debbie. Ashley. Jeanette. Stacey. Helen. Shelley. Sally. Janet. Sally, again. Hannah. Roz. Martha. Sarah G. Sarah T. Sarah K. Sally, again. Jess. Natasha. Hayley. Sophie. Philippa. Tanya. Charlotte.Kate. The Morgan twins. Becky. Davina. Sally… different one. Catherine. Ruth.
The Duchess of Wythenshawe…
[fades out]
FVO
: The bride sounding annoyed.
MVO2
: Duracell lasts longer.
Much longer.
SFX
: Three-note sonic mnemonic.
CreditsTitle
Perfectionist;
Client
Duracell (Procter & Gamble);
Agency
Grey London;
Writers
Gary McNulty, Paul Moran;
Producers
Shaun O'Dwyer, Georgia Tomi;
Post-production
GreyWorks;
Sound engineers
Liam Conwell, Ade Pressly;
Voiceover artists
Jon Culshaw, Camilla Ashenhurst
---
Could you do better?
Enter your work at
aerials.co.uk
---
The Aerials are awarded monthly to the creative team behind the best radio ads entered at aerials.co.uk and chosen by an invited creative-director judge. Winners are entered into the D&AD Awards for free.
#AerialAwards
campaignlive.co.uk/go/aerials